Deadline extended for new graduate programs proposals
---
Tuesday, May 30, is the deadline for campus community members to submit proposals for new graduate programs.

Earlier this year, the College of Graduate Studies issued a request for proposals for new graduate programs.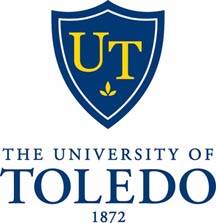 "To date, we have received 10 proposals," said Dr. Amanda C. Bryant-Friedrich, dean of the College of Graduate Studies. "We're extending the deadline for proposals to allow those who are busy with end-of-the-year duties to participate in this process."
Proposals will be accepted from all UT community members, including students, staff, alumni, administrators and faculty.
"As you know, the quality and prestige of graduate programs is dependent upon the availability of competitive, challenging and cutting-edge curricula that are of interest to today's student," Bryant-Friedrich said. "The University of Toledo has excellent offerings that attract highly qualified students from around the world, but there are some deficits in our portfolio. Please assist me in bringing new and modified programs online that utilize the existing expertise on our campus to support those in need of our instruction."
The proposal is short and easy to complete: click here.