Picture Perfect
---
TOL-EDO signs were recently installed on campus providing the perfect UToledo background for a Commencement graduate photo or an anytime Rocket selfie.
"Inspired by similar installations on other campuses and in cities all over the country, we wanted to create a branded display on campus where students, faculty, staff and visitors could have a photo opportunity and share on social media or elsewhere to display their Rocket Pride," said Jason Toth, senior associate vice president for administration.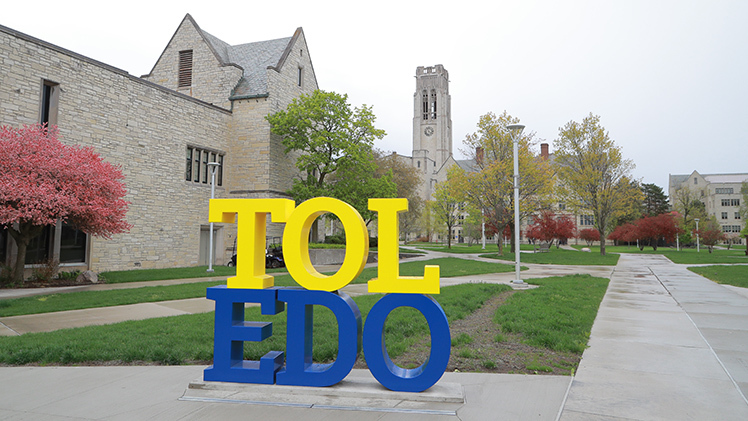 The sign on Main Campus is located between the Thompson Student Union and Snyder Memorial Hall with the iconic University Hall tower in the background.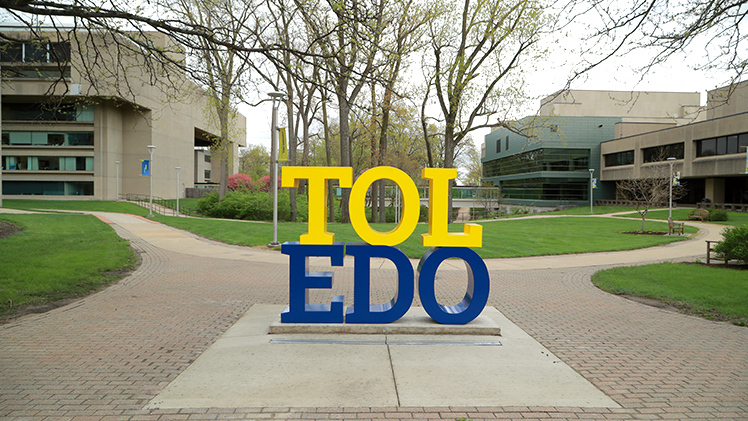 On Health Science Campus, the sign is located in the plaza, south of UTMC's Four Season Bistro and north of the Health Education Building.
Click to access the login or register cheese