Satellites to hold spring book fair this week
---
Stop by the Satellites Auxiliary's Spring Book Fair, which will take place Wednesday through Friday, May 4-6, in UT Medical Center's Four Seasons Bistro Atrium.
The sale will be held Wednesday from 10 a.m. to 5 p.m., Thursday from 6 a.m. to 5 p.m., and Friday from 6 a.m. to 3 p.m.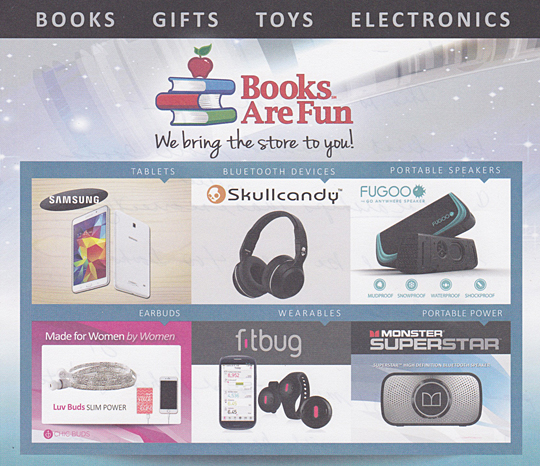 "There will be more than 400 books of all kinds — children's, how to, cooking, popular reading, meditational, history," said Lynn Brand, president of the Satellites Auxiliary.
And the sale also will include tablets, Bluetooth devices, portable speakers, earbuds and more.
Profits will benefit campus scholarships, according to Brand.
The Satellites Auxiliary promotes education, research and service programs; provides support of patient programs in accordance with the needs and approval of administration; conducts fundraising events; and offers volunteer services.
For more information on the sale, contact Brand at lynn.brand@utoledo.edu.