Latino Youth Summit 2014 continues to inspire students
---
The University of Toledo's annual Latino Youth Summit, presented by the Office of Excellence and Multicultural Student Success, has been inspiring achievement in Latino students for 12 years.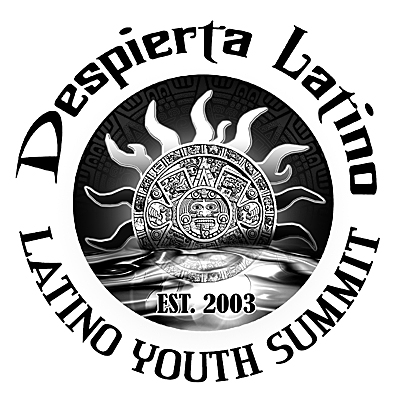 A one-day event open to students in grades six through 12, this year's summit will take place Wednesday, May 7, beginning at 8:30 a.m.
The Latino Youth Summit seeks to arm youth and families with college planning and career path information through sessions about pre-high school and pre-college planning, and information about various occupational fields. Special emphasis is placed on the importance of skills in science, math and technology in today's job market.
"This program is geared toward the Latino student. It's a full school day on a college campus with college professors and students as presenters and guides. It gives the students that one-on-one time to ask questions and see firsthand some of the amazing things our students experience at UT every day," said Cecilia Rivera, UT Greek life coordinator and co-director of the summit. "Most of our volunteers are UT alumni, staff and students, so it gives them great perspective."
Sam Centellas was chosen as this year's keynote speaker and will address summit attendees. Centellas serves as the executive director at La Casa De Amistad in South Bend, Ind. He worked as a higher education professional at several universities and also was the national president of his fraternity, Sigma Lambda Beta International Fraternity Inc.
"I saw him speak at a conference and felt his message would fit our program. His presentation titled "Abuelita's Hands" is just what we need for a program like the Latino Youth Summit. This presentation talks about the significance of family, tradition and then importance for people to work together and drive toward common goals," Rivera said.
Scholarships will be awarded to eight high school seniors who plan to attend UT. The scholarship includes one year of on-campus housing and $8,000 in tuition split up in $2,000 increments over four years.
A summer program for migrant farmworker children is also part of the Latino Youth Summit Experience.
"The summer program has two components. There is an elementary component, which is a daytime program where different camps come to the engineering side of campus for a couple of hours of hands-on workshops," Rivera said. "The second component is the overnight program, which is also math- and science-focused, and that involves students in grades eight through 12. They come and spend a day and a half with us on campus doing workshops in chemistry, engineering and pharmacy. They get to spend the night in a residence hall, utilize the Student Rec Center, and then we typically take them somewhere in the city for dinner."
For more information, contact Rivera at cecilia.rivera@utoledo.edu or click here.