New University Studies Degree Program Launched Online
---
Starting this fall, UToledo students can enroll in the University Studies Degree Program and earn a bachelor's degree with a customized plan of study 100% online.
The University Studies Degree Program — formerly known as the Individualized Studies Degree Program — is designed to be accessible for working professionals to help advance their careers.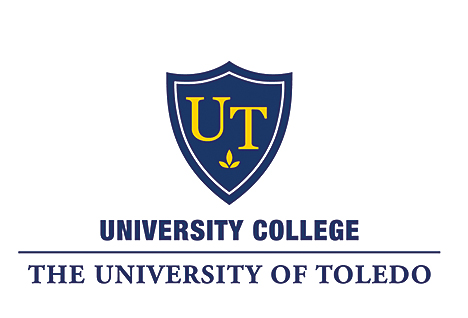 "This degree program is an attractive online option for those individuals with some college who are looking to complete their degree for career growth, or for adult students looking for a flexible path to begin and complete their degree," said Dr. Barbara Kopp Miller, dean of University College.
"The University Studies Degree Program allows students to build individualized bachelor's degrees around their interests and goals," said Mitch Perez, director of online recruitment in University College.
Working with an academic advisor, students in the University Studies Degree Program develop a plan to earn either a bachelor of arts degree or bachelor of science degree.
"This program is perfect for adult learners, college transfer students and military veterans," said Shannon Neumann, senior director of academic affairs and online operations in University College. "They can earn credit for relevant volunteer, academic and work experience."
UToledo's competency-based education model provides students self-paced online learning that's personalized and convenient.
"Students in the University Studies Degree Program advance through the courses based on their individual ability," Perez explained. "Once students master a subject, they advance to the next topic. This allows students the chance to accelerate at their own pace and finish on their terms."
Graduates from the University Studies Degree Program work in a variety of fields. Recent alumni are administrative analysts, program managers, entrepreneurs, teachers, attorneys and librarians, according to Neumann.
"Past students have developed programs in health; conservation and ecology; human resource development; sports administration; and marketing and communication," Neumann said.
"This flexible program is a great opportunity for working adults to get a degree — a degree they design and complete online at their own pace when it's convenient for them," Perez said.
University Studies is the second full degree program to be added to the University's competency-based education initiative, joining the College of Nursing's online RN to B.S.N. program.
"Since the University has reduced the out-of-state surcharge, UToledo online degree programs are now more competitive and attractive to prospective students outside the state of Ohio," Kopp Miller said. "This coupled with competency-based education options position the University well to build and convert an audience of prospective students."
To learn more, visit the University Studies Degree Program website.