Think Bink: Alumnus to release series of animated shorts
---
You know Nemo and Dory and Woody and Buzz, Simba and Nala and Shrek and Donkey. But are you ready to meet Bink?
An adorable seafaring creature with yellow fur, blue spots that match an upright comb, and big brown eyes, Bink will be coming soon to a screen near you, courtesy of Eric Miller Animation Studios.
"We needed an animated short to show potential clients, so I wanted to create a main character that's cute and likable," Eric Miller (Univ Coll '05) said during a call from his Los Angeles home. "But animation can get really expensive, and since I was funding this on my own, I was trying to find ways to keep costs low."
He found inspiration in the Minions' shorts that feature the yellow hooligans on a white background.
"I thought a similar style was a good idea; I could use a simple background and it'll be character-driven and comedy-driven, and that's where the initial idea for Bink started," Miller said.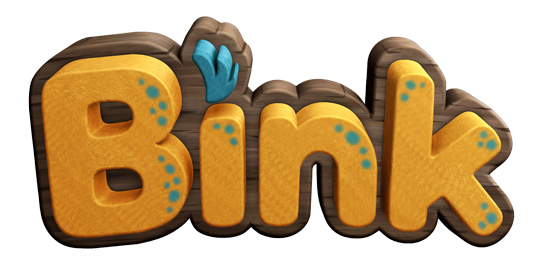 With former fellow DreamWorks Animation co-worker Charlie Petrek, Miller began shaping his small, sociable star.
"We started throwing around ideas. We came up with a creature that's in a lab being tested, and each episode will be a different test," Miller explained. "Because we're trying to keep costs low, each episode is only 30 seconds. And this allowed us to spend more of the budget on making higher-quality characters and higher-quality renders."
His sharp focus on art and cartoons began when he was growing up in Canton, Ohio.
"I was inspired most by Disney, whether the company or the person. Originally, I had a few different things I really liked and was passionate about, animation or art being one of them," Miller recalled. "I also found I really had a passion for business. I think it was learning about Walt Disney's story and how he started his own company and brought the two together, the art world and the business world, and realized I could make a business doing animation and that's where my dream came from."
And Disney said, "If you can dream it, you can do it."
So the disciplined teen — he earned a black belt in kung fu at age 11 — started to look for a college to make it happen.
"I went to The University of Toledo and met Peter Patchen, and he told me about the cyber arts program and part of that was 3-D animation, something I was really interested in," Miller said. "And I also really liked the school, so I decided to go to Toledo."
At UT, Miller created two animated shorts: "Chessmate" in 2001 and "Mediocrity" in 2005.
"Eric was a creative and talented young artist who had a passion for storytelling through animation," said Patchen, chair of the Department of Digital Arts at the Pratt Institute in Brooklyn, N.Y., and former UT associate professor of art from 1993 to 2006. "He was very demanding of himself and researched his projects independently and well beyond class assignments. He was also generous with what he learned and often helped other students."
With a little assistance from a high school acquaintance who offered a place to crash in Los Angeles, Miller headed West in July 2005. Three months later, he moved to Sherman Oaks, where he shared an apartment with two UT graduates: John Kundly (Eng '03) and Ben Hatch (Bus '05).
Miller worked at a slew of places — Apple Store, Walgreen's, B1 Media. Then he took a position at a temp agency that had a reputation for helping wannabes find work in entertainment. That led to a placement at DreamWorks Studios as a facilities production assistant, a job he later landed.
"I did interview for Steven Spielberg's [production assistant] position for 'Indiana Jones IV.' The position was only a temporary one, so one of the questions they asked in the interview was, 'If you get this job, what do you want to do when it ends?' They try to help the PAs get to where they want to go, and I told them I really want to get into animation. And they smiled and said, 'We know some people in animation.'
"So while I didn't get the PA position for Spielberg, I was promoted to lead facilities PA. And, more importantly, when I applied for a position on 'Monsters vs. Aliens,' Spielberg's office called the DreamWorks Animation producers, who originally said they were looking for someone with more experience, and then they wanted to meet with me. This shows how important your network is in Hollywood."
He joined the studio in 2007. Miller was central office coordinator for "Monsters vs Aliens," animation coordinator on "Kung Fu Panda 2," cross-site coordinator for "Madagascar 3," and modeling and surfacing production supervisor for "Home."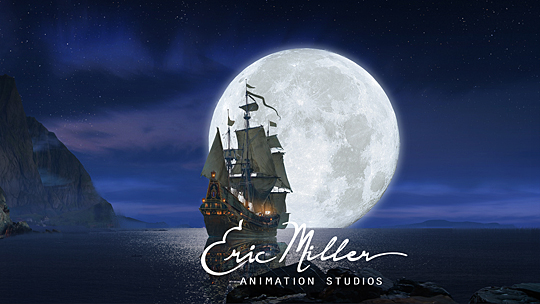 But that vision of his own company still beckoned.
"July 3, 2014, was my last day at DreamWorks, and July 4 was my first day of independence," he said and laughed.
His first client? Toys R Us. "We did visual effects for more than 40 commercials for them."
Before long, Bink was calling.
The first short is expected to debut online in May.
"When you think of DreamWorks and Pixar, they have huge rooms full of processors called render farms. Rendering is a term used to describe the process where computers calculate what each pixel will look like based on the lighting calculations and reflections of different elements, and how they all come together to form a frame of animation. When these frames are played together is when you get animation. That takes a lot of computing power," Miller said.
"So as we're finishing up lighting, we have to render these images. We obviously don't have the computing power like Pixar and DreamWorks, so it takes us a lot longer to render because normally we're running it on one or two computers. I was talking to my lighter, and he was saying some shots were taking about 25 minutes per frame. So when you multiply that by however many frames, the time it takes can definitely add up very quickly."
Another exciting arrival: Miller and his wife, Karen, are expecting their second child this month. Their son, Kelton, 2, will have a sister soon.
"It's kind of funny how it's working out that Bink and the baby will be here around the same time," he said and laughed.
Don't miss Bink: Sign up to receive updates at milleranimation.com/bink.