Social Distancing Signs Available to Download
---
As The University of Toledo plans for the return to operations on campus, preparations are underway to ensure UToledo is following social distancing best practices.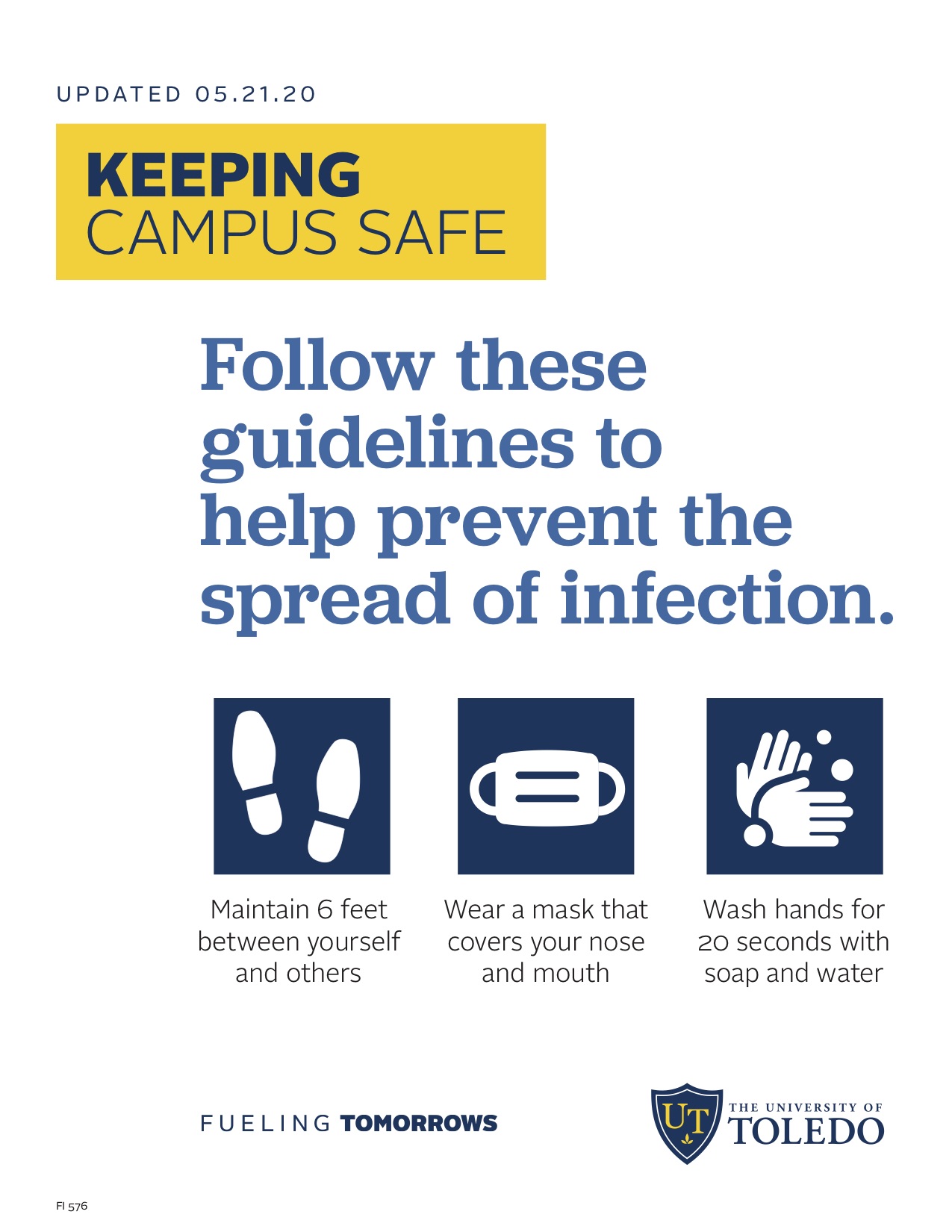 Signage for campus spaces is now available for download and internal printing as one tool to help individuals adhere to the advice of public health experts. Signs can be found under Rocket Restart Toolkit on the COVID-19 Updates tab in the myUT portal.
Signs include messages for social distancing reminders, infection control best practices, traffic flow for entering and exiting doors, and other signs for offices and workspaces. Additional banners, mirror clings and floor stickers will be made available through a centralized ordering process.
As recovery plans are finalized to safely return to on-campus operations, additional resources will be added to the Rocket Restart Toolkit. Check the Rocket Restart plan website for the latest information.
Click to access the login or register cheese