Student-athletes post school-record 3.165 GPA last semester
---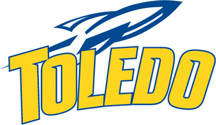 UT student-athletes earned a collective grade point average of 3.165 in spring semester, the highest mark in school history. The previous record was 3.159 set in spring 2009.
The 3.165 GPA also marked the third consecutive semester that UT student-athletes earned a combined GPA of 3.1 or higher, and the eighth time in the last 10 semester above a 3.0. Additionally, 12 of UT's 15 sport programs had team GPAs of 3.0 or above, tying the best mark in school history, and every program had a team GPA of at least a 2.6.
Individually, a school-record 32 student-athletes earned perfect 4.0 GPAs last semester, while 119 individuals (more than 35 percent) earned a spot on the dean's list by garnering at least a 3.50 GPA. Additionally, a record 61 percent (208 of 338) of UT student-athletes achieved a 3.0 grade point average or better for the 2010 spring semester, the 13th consecutive semester in which at least half of Rocket student-athletes hit that mark and higher.
"By just about any measure, this was the best semester ever in the classroom for our student-athletes," UT Vice President and Athletic Director Mike O'Brien said. "The fact that we have reached a combined 3.1 GPA for three consecutive semesters really speaks to a consistent excellence in the classroom. Our student-athletes and everyone involved with their academic success — our coaches, staff and University faculty — should all be very proud of what they have achieved. We look forward to raising the academic bar even higher in the future."
Women's soccer led the way with a team GPA of 3.629, followed by women's golf with 3.587. Men's tennis had the highest GPA for a men's team with 3.426.
2010 Spring Semester GPAs
Overall Department GPA: 3.165
Team GPA 3.0 and higher

Women's Soccer 3.629
Women's Golf 3.587
Softball 3.496
Men's Tennis 3.426
Women's Cross Country 3.420
Women's Basketball 3.408
Women's Volleyball 3.363
Women's Swimming & Diving 3.355
Women's Track & Field 3.221
Women's Tennis 3.095
Men's Cross Country 3.082
Men's Golf 3.065