Minor construction set for UT's Health Science Campus
---
As summer break progresses, so will the construction at The University of Toledo. Throughout the month of June, there will be two construction projects going on at UT's Health Science Campus: lot re-pavement and the removal of Conference Drive.
Health Science Campus Grounds will repave Lot 42 and a portion of 42A, across from the Medical Pavilion and Dowling Hall, as well as remove Conference Drive, across from the Eleanor N. Dana Cancer Center, in order to add more green space.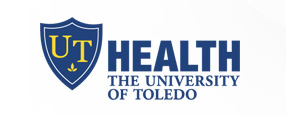 The lot re-pavement will take place Friday and Saturday, June 17-18 and June 24-25. Lot 42 will close at 6 p.m. that Friday and will re-open at 6 a.m. the following Monday. No work will be done during the week in order to accommodate the parking needs of patients and visitors.
During the construction, drivers are encouraged to use Lots 40 and 41, located north of UT Medical Center and Mulford Library.
If the weather is not permitting, the lot re-pavement will take place the following weekends.
The Conference Drive removal project will not interrupt traffic flow or deliveries to the Dana Cancer Center Dock or Radisson Hotel, according to Steve Wise, manager of Health Science Campus grounds and motor vehicle operations. This project will take place periodically over a five-day period this month.