UT, Toledo solar and economic development efforts highlighted in USA Today
---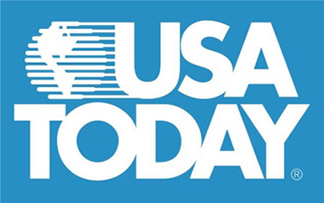 The University of Toledo and the city of Toledo were highlighted in USA Today for swapping the area's Rust Belt image for one of solar energy research and development.
The article was published today on the cover of the national publication's Money section as part of the USA Today's ongoing Seeking Solutions series.
The University's world-renowned research in the areas of photovoltaics and thin-film solar panels was described in-depth, along with UT's relationship with community leaders and businesses to drive the economic development of the region.
"We belong to the community, and our fate is linked inextricably to the community," UT President Lloyd Jacobs was quoted in the article. "We're working daily to create jobs. In fact, it is our single most important motivator."
USA Today reporter Judy Keen also noted the University's effort to educate students in this growing alternative energy field with the Scott Park Campus of Energy and Innovation and the new School of Solar and Advanced Renewable Energy.
Regional efforts to capitalize on the growing alternative energy sector also were highlighted; these include the Toledo-Lucas County Port Authority's work to make it easier for solar manufacturers to ship their products, the Regional Growth Partnership's venture fund to help startup companies, and Owens Community College's programs to retrain workers for solar jobs.
To read the article, click here.