Satellites holding huge bedding sale
---
Sleep doesn't have to be a luxury: Stop by the bed, bath and kitchen sale hosted by the Satellites Auxiliary.
The around-the-clock event continues Monday, June 19, and runs until 3 p.m. Tuesday, June 20, in UT Medical Center's Four Seasons Bistro Atrium.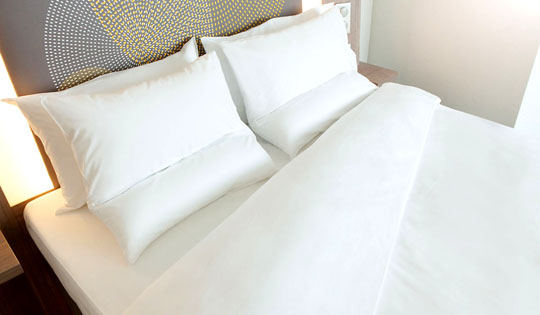 Check out the smart pillows, aloe bamboo sheet sets, as well as mattress pads and toppers, and summer quilts and blankets.
Area rugs, kitchen and bath items, and merchandise to help ease neck, back and feet pain also will be at the sale.
Cash, check, credit cards and payroll deduction will be accepted.
A portion of the proceeds will benefit campus scholarships.
The Satellites Auxiliary is a group designed to promote education, research and service programs; provide support of patient programs in accordance with the needs and approval of administration; conduct fundraising events; and provide volunteer services.
For more information on the sale, contact Lynn Brand, president of the Satellites, at lynn.brand@utoledo.edu.