Trustees approve budget, College of Arts and Letters
---
An operating budget that positions The University of Toledo for success for the coming year and into the future was approved Monday by the UT Board of Trustees.
The $737.8 million operating budget is conservatively based on flat enrollment for the coming academic year as part of the institution's efforts to strengthen its financial foundation. Reflected in the budget are the stabilization efforts called for by UT President Sharon L. Gaber earlier in the year for a 1.5 percent reduction to the operating budget for fiscal year 2016 and 3 percent to the entire budget for fiscal year 2017, which reduced operating expenses by about $12 million.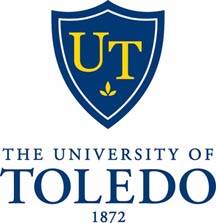 The 2016-17 budget includes no undergraduate tuition and general fees increases and no increase in graduate tuition, with the exception of a 2 percent increase for the Doctor of Pharmacy Program. Trustees previously approved a 2 percent increase in residence halls fees, and the budget includes a 2 percent increase in meal plan fees to cover increased costs.
Professional staff will receive a 2 percent wage increase; however, senior administrators will defer 2 percent increases until January contingent on positive enrollment growth. Pay increases for union salary groups are included in the budget according to collective bargaining agreements.
Trustees also approved a Strategic Plan for Diversity and Inclusion. The plan is the culmination of an eight-month process led by Dr. Willie McKether that engaged students, faculty, staff and members of the external community. McKether will lead the implementation of the plan as he starts his new role as vice president for diversity and inclusion July 1.
In addition, the Board of Trustees also approved the new College of Arts and Letters, which is a merger of the College of Languages, Literature and Social Sciences and the College of Communication and the Arts.
The college will be led by Dr. Jamie Barlowe, who is currently the dean of the College of Languages, Literature and Social Sciences, who said the merger provides opportunities to recognize, promote and expand cross-disciplinary relationships and opportunities to benefit students. The college will include a School of Visual and Performing Arts, and Deb Davis, currently the dean of the arts college, will serve as director.
The College of Arts and Letters will serve 1,900 students majoring in disciplines such as the humanities, economics, foreign languages, psychology, communication, theater and music, as well as the more than 14,500 students enrolled in general education classes taught by faculty in the college.