College Mentors for Kids Program comes to UT
---
College Mentors for Kids Inc., in partnership with the Hylant Family Foundation, is opening a new chapter at The University of Toledo.
This national youth-mentoring organization brings students from local elementary schools onto college campuses for weekly one-on-one, experiential mentoring activities with college student mentors. The program exposes children to higher education at a young age, when habits are still forming, while simultaneously providing college students with leadership and growth opportunities.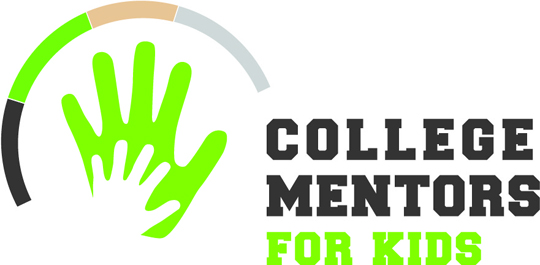 "As native Toledoans, the Hylant family is thrilled to be sponsoring the new College Mentors for Kids chapter at The University of Toledo," said Clare Hylant of the Hylant Family Foundation. "This program provides the opportunity to make a significant difference for the youth of Toledo, a true chance to change what they think is possible and encourage them to reach for their dreams." 
The new chapter will serve children from Old Orchard Elementary School of Toledo Public Schools beginning this fall.
"Partnerships are critical to the success of our program in the community. Hylant has been a longtime supporter of College Mentors for Kids, and we are excited to partner with the Hylant Family Foundation to serve kids and college students in Toledo," said College Mentors for Kids Board Chair Sheila Dollaske.
The University of Toledo is the fourth chapter in Ohio.
"One of UT's core values is to 'improve the human condition.' As an educator, it is imperative that we create opportunities to expose young scholars (little buddies) to what they can aspire to become," Dr. Phillip "Flapp" Cockrell, UT vice president for student affairs, said. "UT is committed to moving the student success needle forward by fostering environments for both mentors and little buddies to learn."
"The University of Toledo students will benefit a great deal from the College Mentors for Kids organization, because it is a wonderful opportunity for the amazing Rocket spirit of service to our community to be on full display," said Demond Pryor, director of the Office of Recreation in the Division of Student Affairs. "All Rockets believe in enhancing, improving and providing opportunities for young people in our greater Toledo community, and that is exactly what College Mentors for Kids does."
"I am very excited to get the program up and running here," said Brianna Becraft, UT student and founding chapter leader. "I can't wait to see the effect the program will have on the kids involved. I hope the program will expand in the future and that the community will see The University of Toledo as a big support system for the Toledo Public Schools."
College Mentors for Kids is an innovative nonprofit with a mission to connect college students with the most to give to kids who are in need. The organization operates 34 campus-based chapters across Illinois, Indiana, Kentucky, Maryland, Missouri, New York, North Carolina, Ohio and Virginia.
For more information, visit collegementors.org.