'The Relevant University' to air June 25
---
Tune in to "The Relevant University" Tuesday, June 25, at 7 p.m. on AM 760 WJR.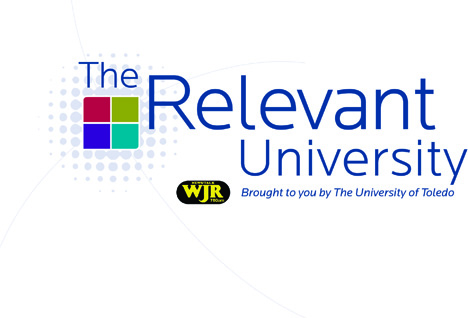 This month, Lawrence J. Burns, UT vice president for external affairs, explores how we can do more by working together through partnerships and collaborations.
In this month's episode:
• Greg Brown, president and CEO of Learfield Sports, talks about the company's more than 50 collegiate athletic program partners, including the Toledo Rockets.
• Jerry Haines, director of marketing for VolunteerEnergy, discusses the company's strategy of partnering with Detroit institutions such as the Detroit Red Wings to promote their brand.
• Tom Kelley, senior vice president of marketing for Marathon Petroleum Corp., shares the story behind becoming the title sponsor of a longstanding northwest Ohio LPGA tournament.
• And David Schamer, director of not-for-profit banking for Huntington Bank, provides information about the company's many partnerships with colleges and universities, including UT.
The University and Detroit's WJR Radio produce the monthly, hourlong program that explores the critical role higher education plays in our world.
Listen here.