'The Relevant University' to air June 26
---
Tune in to "The Relevant University" Tuesday, June 26, at 7 p.m. on AM 760 WJR.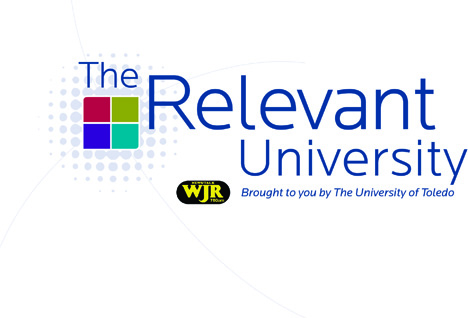 This month, Lawrence J. Burns, UT vice president for external affairs, recognizes the 40th anniversary of Title IX with a discussion on women in sports.
In this month's episode:
• USA Today reporter and columnist Christine Brennan shares her experiences as a female reporter in sports media.
• The NCAA's Director of Gender Initiatives Karen Morrison provides information about the organization's efforts to support women athletes.
• Kathy Beauregard, the athletic director at Western Michigan University, discusses her experience as one of the few female ADs in college sports.
• And University of Toledo Women's Basketball Coach Tricia Cullop talks about the growing support and recognition for female athletes.
The University and Detroit's WJR Radio produce the monthly, hourlong program that explores the critical role higher education plays in our world.
Listen at www.utoledo.edu/therelevantuniversity.