UT to host high school global leadership camp
---
The University of Toledo will launch the inaugural Youth Nations 2014: Global Leadership Experience this month.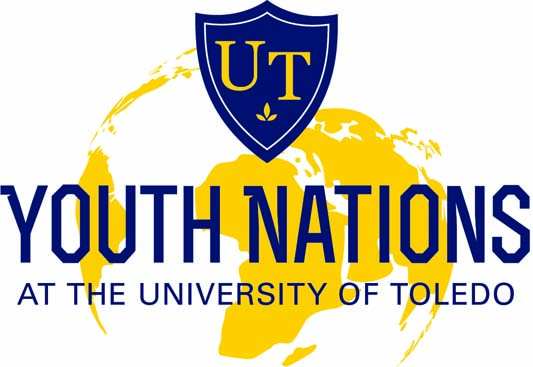 Designed to bolster confidence in leadership and presentation skills while electrifying passion for global issues, the weeklong camp will provide nearly 130 high school students from across the country with the opportunity to partake in active learning experiences and compete in a persuasive presentation competition for UT scholarships.
The camp, which is for high school students between their junior and senior year, will take place Sunday through Friday, July 20-25, on Main Campus.
Students will delve into global issues, including human trafficking, international cyber security, and power and fuel sustainability.
"We're trying to infuse in the students the idea that they can make change in the world by studying these global issues and then critically thinking about what types of things it would take to potentially solve them," said Paulette Bongratz, UT enrollment specialist and Youth Nations coordinator.
Leaders will share their experiences with students about spearheading global change. Speakers will include Dr. Clinton Longenecker, an award-winning educator and UT Stranahan Professor of Leadership and Organizational Excellence; Van Jones, the co-host of CNN's "Crossfire" reboot and president and co-founder of Rebuild the Dream; Andrew Jenks, an award-winning filmmaker; and Dr. Lakeesha Ransom, dean of the UT Jesup Scott Honors College.
In addition to leadership workshops, the camp will give participants a taste of life as UT college students. Students will stay in the residence halls, eat in the dining halls, learn from faculty, and participate in extracurricular activities based on the clubs and sports offered at the University.
"There are two major goals in my mind in creating and programming the camp. One is for the students to have an awesome experience and memory to link to our campus and to see a lot of different aspects of the University, meet some of our great faculty, experience what UT has to offer, but at the same time they're also going to be learning and growing themselves," Bongratz said. "The other goal is that they leave feeling empowered and have an experience that plants seeds so when they go off to college, the students will make choices to be involved — do community projects and service projects — to make a difference."
For more information, visit utoledo.edu/honors/youthnations.