Area Students to Recreate First Moon Landing July 20
---
On the 50th anniversary of the first moon landing, more than a dozen teams from local middle and high schools will pilot their own hand-built lunar modules as part of a national challenge to recreate NASA's Apollo 11 mission.
The event, jointly supported by The University of Toledo and Monroe Community College, will take place Saturday, July 20, from 9 a.m. to 3 p.m. on the Monroe County Community College campus.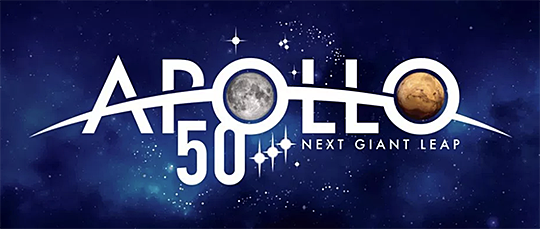 Team missions will take place from 10:30 to 11:30 a.m. and from 1 to 2 p.m. Both sessions will be held in the Gerald Welch Health Education Building at 1555 S. Raisinville Drive in Monroe.
Awards will follow at 3 p.m. The winning team will receive a trip to NASA's Johnson Space Center in Houston.
"The Apollo 11 moon landing serves as a shining example of scientific ingenuity and human curiosity," Dr. Kevin Czajkowski, professor in the UToledo Department of Geography and Planning, said. "This event will give students a taste of the excitement the world had for the lunar landing in 1969."
The local competition is part of the Apollo Next Giant Leap Student Challenge. UToledo and Monroe County Community College are supporting one of more than a dozen hubs around the country hosting events.
Open to students in fifth through 12th grade, the competition calls on teams to build a replica of the lunar module and program a Lego robot to act as a rover; use a remote-controlled drone to land the module on a map of the moon's surface; maneuver the rover across the map of the lunar surface completing various missions to score points; plant a flag; and safely return the lunar module to where it started using a drone.