Teens from all over learn leadership at Youth Nations
---
From Sunday, July 19, to Friday, July 24, a group of teens will take over The University of Toledo to learn leadership and gain a global perspective.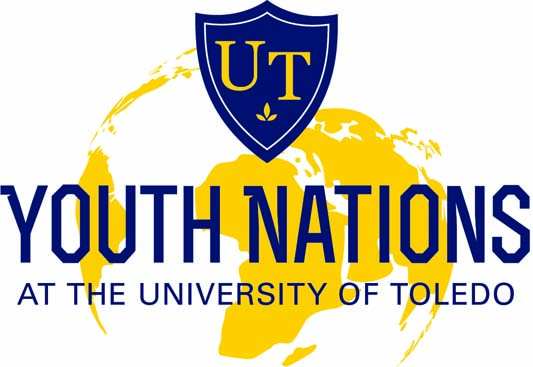 The teens are participating in the second annual Youth Nations 2015: Global Leadership Experience. The weeklong conference allows participants to have a real college experience, including staying in the residence halls and spending time with UT faculty and staff.
Students will spend the week learning about issues facing our world, including power and fuel sustainability, human trafficking, cyber security, and two new topics this year: public health and water. Then they will take their knowledge and work in teams to come up with solutions, with the winning team members receiving scholarships to UT.
"They learn and gain a global perspective," said Paulette Anderson, UT enrollment specialist and Youth Nations coordinator. "A lot of the students last year were inspired by the fact that they could make a difference even though they're only 17."
In addition to the two new global topics, students will get to see what else UT has to offer. They will participate in experiential breakout sessions at the Lake Erie Center, the Jacobs Interprofessional Immersive Simulation Center, the Center for Technological Entrepreneurship and Innovation, the Neff Trading Floor and the Center for the Visual Arts.
Youth Nations also has a broader reach this year — only 42 percent of the students come from Ohio, and the rest come from all over the country and the world. Of the 140 students participating, 30 had to fly in, compared to only five last year.
"We've definitely grown in our reach and hope to continue that," Anderson said. "We certainly hope with the two international students coming this year that we can keep intentionally reaching out to international students and getting them involved."
Of the 108 students that participated last year, about half of them applied to UT and nearly one-fourth has signed up for classes in the fall.