Lecture to spotlight effort to save butterflies
---
Known for their bright orange wings and lengthy migratory patterns, monarch butterflies are a common sight in North America. But their numbers are declining quickly — a fact that is concerning many naturalists.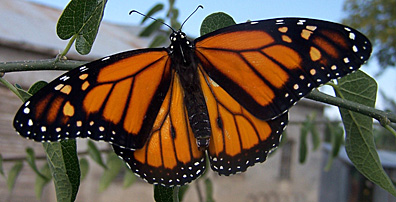 The University of Toledo's Lake Erie Center will host a free lecture as part of its Summer Naturalist Series. Laurel Ashley, Maumee Bay State Park naturalist, will discuss "Conservation of Monarchs" Thursday, July 24, at 7 p.m. at the Lake Erie Center, located at 6200 Bayshore Road in Oregon.
Ashley will talk about the decline of the monarch butterfly population throughout the United States and Mexico and how the species can be protected at Maumee Bay State Park.
Visit the Lake Erie Center's website for more information at utoledo.edu/nsm/lec.
Click to access the login or register cheese