Sew Cool: Alumna Creates Funky Cats for Art on the Mall
---
Carrie Hawkins will bring more than 500 fun, fuzzy felines to her booth for Art on the Mall.
Dubbed Ragamuffins, the recycled kitty dolls come in three sizes and sport tags that say "saving ugly sweaters from landfills since 2018."
"I make all the cats from recycled sweaters. I go to rummage sales and thrift stores, so it's kind of neat: It helps charity, and then I turn around and make it into something else," she said. "I use everything — the collars and the cuffs of the sweaters will become the collars of the cats. I use mismatched earrings for charms.
"Any way I can reduce waste — that's my big thing: I love to recycle."
She sews the cute creatures in her home studio in Temperance, Mich. Jars of antique buttons line a shelf above bolts of fabrics. Two sewing machines and a box of jewelry and trinkets sit atop a table. Bins of ribbon and fabric scraps are stacked in the corner. And, oh yes, there is a Siamese cat: Ellie is sleeping on a chair.
"Ellie likes to get up on my lap and help me," Hawkins said and laughed. "Sometimes I sew and she's hitting the bobbin on the machine constantly like it's a toy."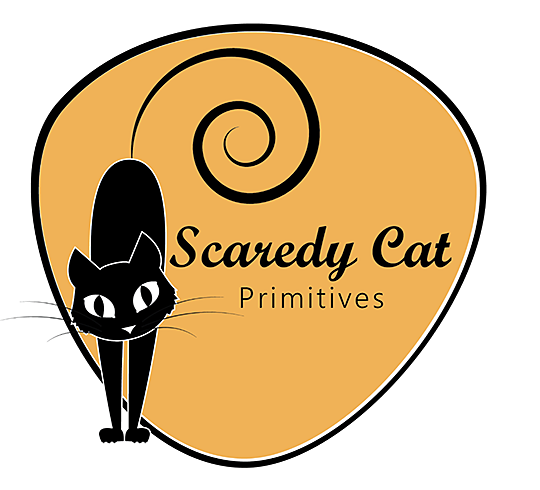 Two other muses roam about the house — Saki, a black cat, and Lilith, a tiger tabby.
The 2001 UToledo alumna found her creative groove by fusing her passion for the past with her fondness for felines.
"I wanted my art to represent me and what I stand for," Hawkins said. "So I designed the pattern for the cats and decided to make them as earth-friendly as possible and recycle.
"Creating is just something I have to do," she added.
That love of art began early. The Toledo native recalled having her own art studio at age 6.
"I took a toy box in the closet and that was my art table. And I made little refrigerator pictures, but I didn't give them to my mom, I sold them to her," Hawkins said. "I had a little portfolio, and pictures were a nickel if they were a little more detailed. There were a couple penny ones if she just needed something quick to throw on the fridge."
Since receiving a bachelor of arts degree in graphic design and painting, and taking graduate courses in art education at UToledo, she has been selling her award-winning creations for more than 20 years. Hawkins and her company, Scaredy Cat Primitives, have been featured in Prims and Your Cat magazines.
"Once my family moved to Temperance, my parents and I would go to a lot of antique shows and estate sales, and I was always fascinated with rescuing all the things. You'd go to estate sales and it'd be kind of sad because you'd see photos and letters that got left behind that nobody wanted," she said.
That desire to save is strong.
"We moved to a rural dead-end street, which was a dumping ground for unwanted cats. I was very well-known for bringing home strays," Hawkins said. "At one time, I had eight rescues. I learned how very different their personalities were and the little quirks they had that made them different."
She repurposes found objects, bits and pieces to give her Ragamuffins distinct personalities.
"I love how something can tell a story by its wrinkles, dents, chips and stains. That inspires my art. I love paying tribute to the past by recycling. People give me all kinds of things for my work. I'll make use of it instead of throwing it away. If I didn't have an outlet for it, I'd end up being a hoarder," she joked.
Some owls will fly in with Hawkins and her cats for Art on the Mall Sunday, July 28, from 10 a.m. to 5 p.m. at the University.
"I make owls out of tweed and wool skirts and blazers," the deconstructionist artist said. "Some I make out of a linen fabric and put a little bit of coffee dye on them. I dye them really lightly, let them dry, and then I do embroidery."
Coming to Centennial Mall on Main Campus for the juried art show is a highlight of summer.
"This is probably my seventh year at Art on the Mall. I love it," Hawkins said. "The atmosphere is nice, and it's a great, laid-back crowd."
When she's not in her studio with her cats, Hawkins is a member service associate at the Francis Family YMCA in Temperance, where she also teaches art classes.
"I love creating unique things. I hope people appreciate these are one-of-a-kind pieces of art, something they can't find at a big-box store," she said. "Like the tag on the back says, these [cats and owls] are handmade with love."