Latest quality report ranks UTMC ninth in nation
---
The University of Toledo Medical Center has achieved top 10 status in a recent quality standards report.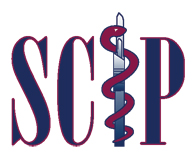 UTMC ranked ninth in a survey examining Surgical Care Improvement Project (SCIP) measures, ahead of the University of Michigan and Ohio State University.
"This report shows that UTMC is ranked number nine of 124 academic hospitals in the nation," said Dr. Ronald McGinnis, associate dean for clinical affairs and UTMC medical director. "We've consistently been in the top percentiles, but this is the first time we've been in the top 10."
The Hospital Quality Measures Report is generated by University HealthSystem Consortium, an organization comprised of 113 academic medical centers and 255 affiliated hospitals in the United States. Generated quarterly, reports capture data examining 11 SCIP standards.
"SCIP measures are based on practices and policies that decrease the risk of complications, such as infections, blood clots and other conditions that can negatively affect the outcomes of surgical patients," McGinnis said.
As part of a continuous focus on quality, a Surgical Care Improvement Committee was formed in 2008 to evaluate the delivery of patient care.
"We had to break down some silos," McGinnis admitted of meetings that included personnel from pre-operative and post-operative surgical teams, infection control, anesthesia, nursing, the medical staff and other disciplines. "Changing the culture helped us come to a mindset that it's everybody's responsibility to deliver the best quality of care. When you're all on the same team, you come up with interesting ways to accomplish your goals."
The committee met weekly, at first, poring over real-time data, policies and procedures. With UTMC's progress, McGinnis said the committee now meets monthly, but daily data allows him to determine whether intervention is necessary.
"We're still constantly re-engineering our processes. With hundreds of people and hundreds of policies and procedures involved, we find a better way of doing something almost every day."
The Cleveland Clinic was ranked first in the most current University HealthSystem Consortium report, which analyzed data gathered from October to December 2010. Although McGinnis said his goal isn't necessarily to be No. 1, he isn't ruling it out.
"These are the facts," he said. "They show that, when compared to other academic hospitals in the country, we do very, very well."
Better care for patients, he noted, was always UTMC's focus, but it will be increasingly important as reimbursement is further tied to quality. As of July 1, 2012, McGinnis said reimbursement percentages allowed from federal insurances, such as Medicare and Medicaid, largely will depend on an organization's quality compliance.