Eye for Detail
---
Toledo resident Kathy Gast examines some of the glass pieces from artist Larry Mack at Art on the Mall on Sunday.
Marking its 28th year, the Alumni Association's annual single-day event featured nearly 100 artists selling works in a wide range of mediums.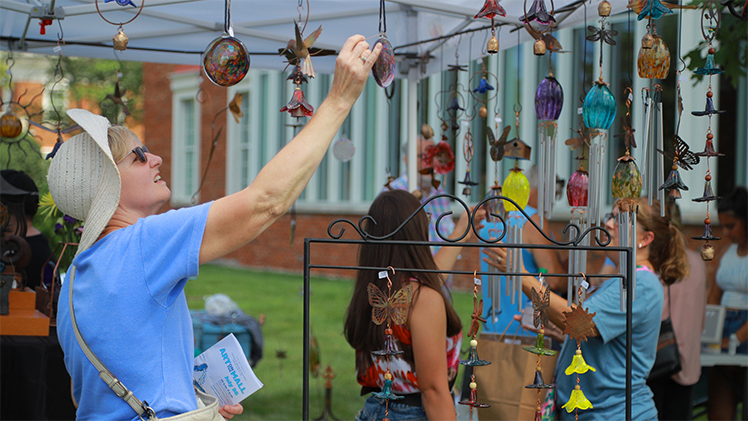 The artists' work was juried by representatives from The Detroit Institute of Art, with prizes given to the top artists.
Painter Victoria Arendt of Sarasota, Fla., was awarded Best of Show for her oil color work and Mark Wagar of Riga, Ohio, andScott McMunn of Swanton each received first-place awards for their respective art mediums, glass and "other."
Click to access the login or register cheese