Associate professor appointed to Malcolm Baldrige National Quality Award Board
---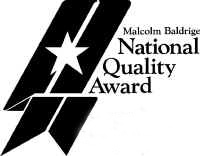 Kathleen Fitzpatrick, UT associate professor of business technology, has been appointed to the 2009 Board of Examiners for the Malcolm Baldrige National Quality Award.
Created by public law in 1987, the award is the highest level of recognition for performance excellence that any U.S. organization can receive.
Fitzpatrick was appointed by Dr. Patrick Gallagher, deputy director of the Commerce Department's National Institute of Standards and Technology, as one of approximately 500 leading experts selected from industry, professional and trade organizations, education and health-care organizations, and government.
"I am greatly honored to have been chosen as a Baldrige examiner," Fitzpatrick said. "It is a big responsibility and will provide me with a tremendous learning experience. I look forward to working with my team during the applicant review process."
As an examiner, Fitzpatrick has met the highest standards of qualification and peer recognition and is responsible for reviewing and evaluating a number of applications submitted for the award.