'Moana' chosen for movie night in Glass Bowl Aug. 18
---
The University of Toledo will host a free movie night for the community in the Glass Bowl Friday, Aug. 18. Determined by an online fan vote, the movie will be "Moana."
The movie will begin at 8 p.m. with gates opening at 6:30 p.m. for the opportunity to meet members of the football and volleyball teams.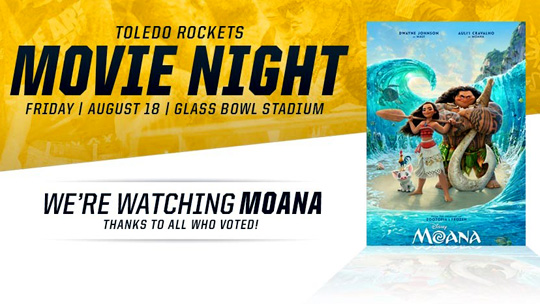 Throughout the evening, fans of all ages can participate in various activities, including color stations, inflatable bounce houses, obstacle courses, corn hole and more.
Attendees may bring their own food and drink into the stadium. The concession stands also will be open.
For more information about movie night at the Glass Bowl, call 419.530.GOLD (4653).
Click to access the login or register cheese