UT alumna to open charter school in Detroit
---
A University of Toledo alumna who founded a unique and successful business making eco-friendly children's clothing is embarking on another project to assist youth by starting a charter school in Detroit.
"Being a young entrepreneur, we were going to all these fancy parties being called the future of this country. But what I was seeing was we were just talking about how great we were," said Kyle Smitley, who graduated from the UT College of Law in 2011. "I remember just being like, 'Is this as good as it gets?'
"My company gave money to a charter school and those kids were geniuses but were growing up in a poor Chicago neighborhood. It was that moment when I decided that I could use my business savvy to develop my own charter."
Smitley, who began her own eco-friendly children's clothing line called barley & birch in 2009, is working to create the Detroit Achievement Academy. The K-8 school aims to look at education differently with the model of "teaching students up."
"We'll begin with 100 students, 50 first-graders and 50 kindergarteners, and we'll move them up every year until eighth grade," she said, adding that each year a new class of kindergartners will join the school.
Growing up 30 minutes outside Detroit, Smitley decided to begin her first charter school there.
"I always knew I wanted to go back, and Detroit is one of the poorest cities in the country," she said. "The Grandmont-Rosedale neighborhood is the poorest, and we were being told good luck with these kids and families. We wanted to make a huge impact within this particular area."
The curriculum will include Detroit's history and present-day developments. The school also will focus on involving parents and families in the education and engaging with the community as a resource and community center.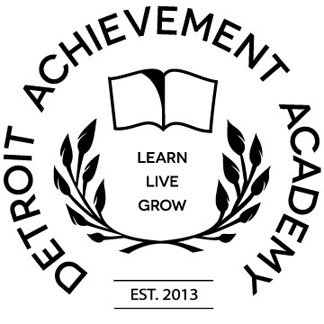 Smitley's entrepreneurial spirit was first recognized while she was a third-year law student at UT. That's when she began barley & birch, which obtained national attention because of its focus on using organic cotton to develop children's clothes, and the process cuts the use of insecticides.
She was featured as the Huffington Post's "Greatest Person of the Day" in 2012 and strongly believes UT faculty members were part of her inspiration.
"I was in law school while also running a business. It was so brutal. Some professors were so kind and supportive and encouraging, and still are, and that was an amazing environment to learn in," she said.
The Detroit Achievement Academy's curriculum outperforms other schools in the district by 12 percent and is a strictly not-for-profit charter, Smitley said. The school also has implemented an organic and locally sourced meal plan program to help kids eat healthy.
The charter school will open Tuesday, Sept. 3. Smitley is raising funds to help with its first year.
To find out more about the Detroit Achievement Academy, visit detroitachievement.org.