UTMC Stroke Care earns American Heart/Stroke Association performance award
---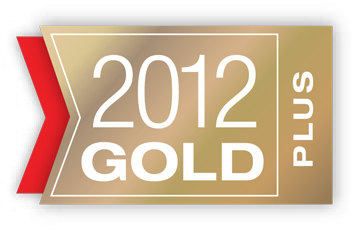 The University of Toledo Medical Center has received the 2012 Stroke Gold Plus Performance Achievement Award from the American Heart Association/American Stroke Association, marking a decade and a half of continuous recognition of UTMC's commitment to and success in implementing superior care for stroke patients.
"The University of Toledo is a national leader in stroke care, and we've made a commitment to not just meeting national standards, but to exceeding and setting the bar for what stroke care should encompass in hospitals across the country," said Dr. Gretchen Tietjen, professor and chair of the Department of Neurology and a nationally recognized expert in stroke.
To further the reach of UTMC's stroke expertise, last month hospital officials announced the creation of a new stroke network designed to provide our region's patients, physicians and hospitals with remote access to UT physicians, enabling University doctors to advise and give a second opinion on whether patients need to be transferred to UTMC for special care or can be treated locally.
To qualify for the American Heart Association award, a hospital must adhere to all the specified standards at least 85 percent of the time for at least two consecutive years. The standards are those that have been proven to improve health after stroke; these include treating with TPA, a clot-busting medicine, within three hours of stroke and rapidly starting medications, such as blood thinners and cholesterol lowering drugs, to prevent future strokes.
Dr. Jeffrey P. Gold, chancellor and executive vice president for biosciences and health affairs, and dean of the College of Medicine and Life Sciences, said it was the combination of outstanding physicians and clinicians and cutting-edge technology that makes UTMC such a strong treatment center for stroke victims.
"Our new stroke network gives us the ability to extend our recognized stroke expertise out into communities throughout our region," Gold said. "Prevention and intervention when necessary are key to limiting the effects of a stroke. UTMC is among the nation's leaders in furthering stroke care."
Dr. Scott Scarborough, senior vice president and UTMC executive director, said that public information efforts by Tietjen and others at the University play an important role in letting the community know about the available options if a stroke occurs.
"Ratings like these are important for consumers who never know what to do first when they or someone they know begin showing signs of stroke," Scarborough said.