Women's cross country No. 5 in preseason regional rankings
---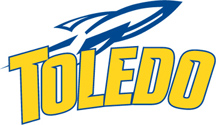 The Toledo women's cross country team has received the No. 5 ranking in the 2013 U.S. Track and Field and Cross Country Coaches Association Great Lakes Region preseason coaches' poll, the NCAA announced Monday.
The Rockets are the highest-rated program from the Mid-American Conference and trail only prestigious programs from Michigan, Michigan State, Notre Dame and Butler.
Fellow MAC members Miami, Ohio and Eastern Michigan are ranked Nos. 9-11 in the region, while Central Michigan will begin the season at No. 14.
Toledo also received seven votes in the national preseason poll.
The three-time defending MAC Champion Rockets return all but one runner from 2012 and will open their 2013 season Friday, Aug. 30, at the Eastern Michigan Triangular. The race is scheduled to begin at 5 p.m.
Click to access the login or register cheese