Toledo Rocket Sports Radio Network adds affiliates
---
The University of Toledo Athletics and its multimedia rights holder, Rocket Sports Properties, have announced the addition of three radio stations to the Toledo Rocket Sports Radio Network in an effort to bolster its programming reach.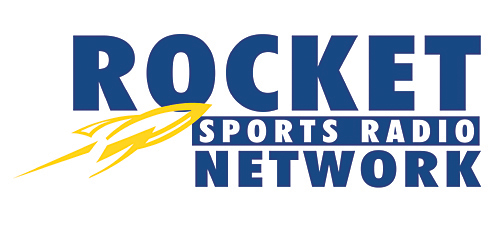 The new affiliates are WOHF-92.1 FM (Bellevue), WBVI-96.7 FM (Fostoria) and WMTR-96.1 FM (Archbold).
Beginning this 2011-12 athletic season, WOHF will carry football, as well as a minimum of 20 men's basketball games, and air the weekly Rocket Coaches' Show. WBVI will broadcast select football and men's basketball games and coaches' shows. WMTR also will carry select football and men's basketball games.
Additionally, the Rockets' flagship station WSPD-AM (Toledo), along with WJMO-AM (Cleveland) and WDTW-AM (Detroit), will return to the network as football and men's basketball affiliates for the 2011-12 season.
"This is another positive step in expanding The University of Toledo reach into the entire state of Ohio, as well as Michigan," said Vice President for External Affairs Lawrence J. Burns.
"We are very pleased to be adding three more affiliates to our Rocket Sports Radio Network," said UT Vice President and Athletic Director Mike O'Brien. "This gives Rocket fans throughout most of northern Ohio and southeast Michigan the chance to follow our football and men's basketball teams."
"This is great news for Rocket fans who rely on the radio to hear game action, coaches shows and other related broadcasts," said Gerry Dickey, general manager for Rocket Sports Properties, which not only oversees the comprehensive athletic rights for UT but all aspects of the radio network as well. "Our goal is to continue to add affiliates in markets where we want to extend our reach and strengthen the Rocket brand, and we're happy to have these new stations in place prior to kick off."
Rocket Sports Properties is a property of Learfield Sports, which manages the multimedia and sponsorship rights for more than 50 collegiate institutions, conferences and associations. It also titles the Learfield Sports Directors' Cup, in conjunction with award co-founders the National Association of Collegiate Directors of Athletics and USA Today. For more, visit learfieldsports.com.