Register for UToledo Student Run on Glass Bowl Field to Kick Off 2021 Season
---
The annual UToledo Student Run to launch the Rocket football season returns for the home opener Saturday, Sept. 4, against Norfolk State.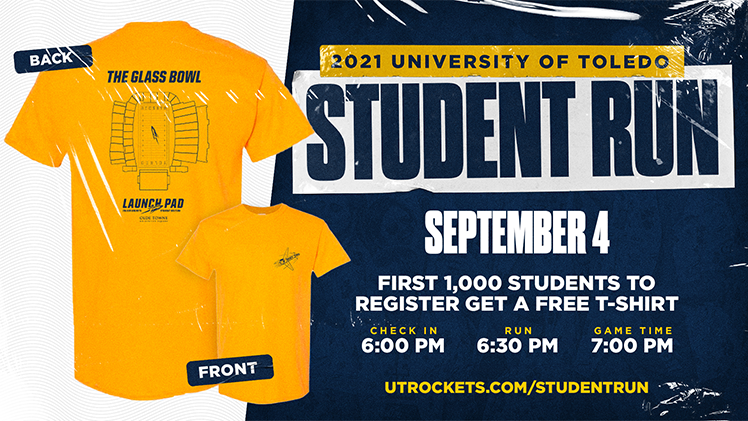 Students will run 100 yards across the Glass Bowl turf and into the Launchpad student section before the game. Check-in begins at 6 p.m. between the Larimer Athletic Complex and Parking Area 10, near the tennis courts.
The run is scheduled to start at 6:30 p.m. The football game starts at 7 p.m.
Students can sign up for the run at the event's website, with the first 1,000 to register receiving a free T-shirt.
No food, drinks, backpacks, weapons or flag poles will be allowed on the field for the run.
Click to access the login or register cheese