Project Complete
---
The University of Toledo commemorated the end of the months-long Centennial Mall enhancement project with a ribbon-cutting ceremony Tuesday just before the President's annual Backyard Barbecue.
From left to right, Dr. Phillip "Flapp" Cockrell, vice president for student affairs; Sharon Schultz, design associate with Edge Landscape Architecture; Doug Collins, manager of Motor Vehicle Operations, who served as the project manager; Dr. Gregory Postel, president; Jason Toth, senior associate vice president for administration; Valerie Simmons-Walston, associate vice president of student affairs and director of residence life; and Dr. Sammy Spann, dean of students.
Postel engaged with students at the barbecue events Tuesday on both Main Campus and Health Science Campus.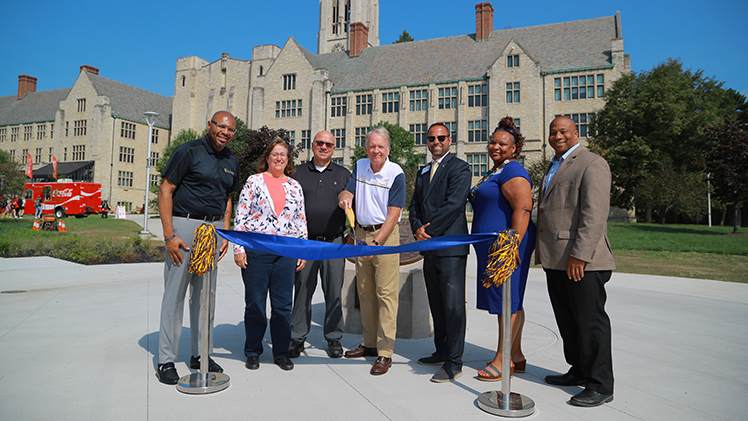 Click to access the login or register cheese