Humans versus Zombies: 'oUTbreak' planned for UT campus
---
There will be Nerf darts flying and the walking dead staggering around Main Campus next week at the first "oUTbreak," a local take on Humans versus Zombies.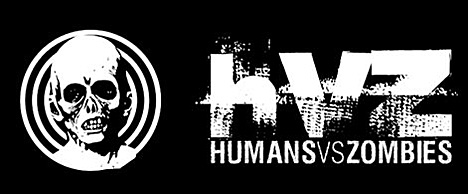 The outbreak will start Wednesday, Sept. 12, at 5 p.m. and end Tuesday, Sept. 18, at 11 p.m.
"oUTbreak is a weeklong event that simulates a zombie attack on campus," said Jeremy Wong, event administrator. "The human team, armed with Nerf blasters or socks, must stave off the horde to keep themselves safe and stop the infection. Meanwhile, the zombies claim as many victims as they can, growing the horde. It has been completely redesigned to facilitate aggressive play [from last year]."
Wong said the outbreak also would have one scripted event every night, complete with a quality story and equipment.
The free, student-run event is expected to include 200 students. He said this year, oUTbreak could easily surpass that: "It's part community theater, part game of tag and all fun."
Students interested in taking part in oUTbreak must attend one of the four informational safety meetings to be held in Student Union Room 1503.
Dates for the safety brief are:
• Thursday, Sept. 6, at 7 p.m.;
• Friday, Sept. 7, at 6 p.m.; and
• Monday, Sept. 10, at 4 p.m.
Students who cannot attend one of the meetings must go to Student Union Room 1503 and sign a waiver.
Wong said the event is sponsored by UT BASH.