Help support right to read by donating banned books
---
Stand up for your right to read by donating books for The University of Toledo's annual event that promotes freedom of expression.
UT's Banned Books Vigil will be held Thursday, Sept. 29, on the fifth floor of Carlson Library. Every half hour, attendees have the chance to win prizes, including banned books.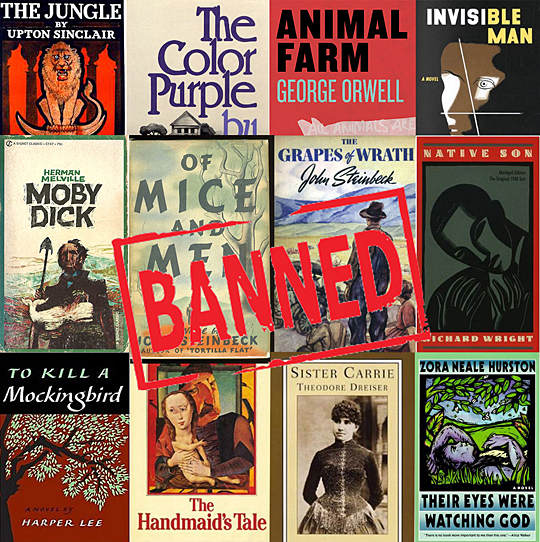 Each year, several books are banned and some are considered among the best novels ever written — The Great Gatsby, Moby Dick, The Scarlett Letter and To Kill a Mockingbird.
UT's vigil takes place during Banned Books Week, which brings together librarians, booksellers, publishers, journalists, teachers, students and readers. By concentrating on efforts to remove or restrict access to books, Banned Books Week draws attention to the harms of censorship.
"It is important for society to stay vigilant when it comes to censorship because people will try to tell us what to think and how to think, and if access to ideas is closed, then it will be easy for people to control what we are thinking," Dr. Paulette D. Kilmer, UT professor of communication and founder of the vigil, said. "The only way we can think freely is to read whatever we wish to read."
The UT Communication Department, Honors College and University Libraries sponsor this campus-wide event, which also is supported by the community. More than 1,800 individuals attended the event last year, according to Kilmer.
"We should never think that the fight for the First Amendment is over. We need to always care about our intellectual freedom and our right to express ourselves," Kilmer said.
A list of banned books is available on the American Library Association's website at ala.org.
Become a "Champion of Freedom of Expression" by donating a banned book. Donors' names will appear inside the books they purchased and announced as the novels are awarded as door prizes.
Books for the vigil may be purchased at Barnes & Noble University Bookstore, or contact Colleen Strayer at 419.530.2516 or toledo@bkstore.edu by 9 p.m. Monday, Sept. 19. Cash donations also are welcome.
For more information, contact Kilmer at paulette.kilmer@utoledo.edu.