Rocket families unite for family weekend
---
The University of Toledo invites families of students to visit Friday through Sunday, Sept. 21 to 23, promising free food and entertainment.
Parents and family are invited to attend that weekend's football game for free; the Rockets will play Nevada Saturday, Sept. 22, at noon in the Glass Bowl.
There also will be free food at a tailgate before the game for anybody attending the family weekend. Jimmy G's BBQ, Rusty's Road Trip, and Holey Toledough Doughnuts food trucks will all be in attendance.
The band Distant Cousinz will be featured at the family tailgate as well. The group known for its wide range of music will play from 7 to 9 p.m.
Families planning to visit and partake in the festivities must RSVP by 5 p.m. Friday, Sept. 14. Go to utoledo.edu/studentaffairs/osi/familyweekend.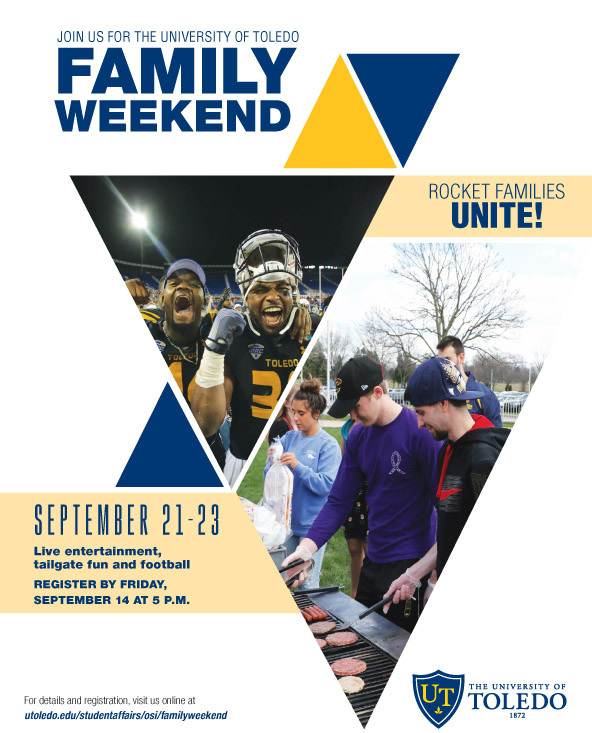 Click to access the login or register cheese