UT Night at Comerica Park Sept. 21
---
Join students, faculty, staff, alumni and Rocket fans at The University of Toledo Night at Comerica Park and watch the Detroit Tigers take on the Minnesota Twins Thursday, Sept. 21, at 7:10 p.m.
UT will have special recognition, including the ceremonial first pitch, national anthem performance, and an appearance by Rocky and Rocksy.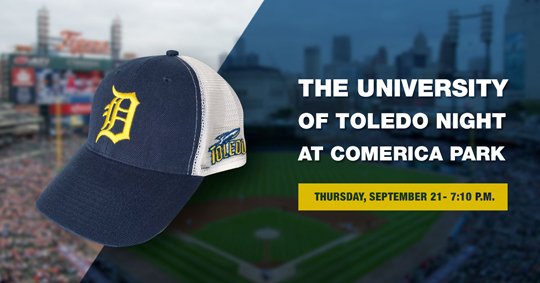 The special ticket package includes:
• Game ticket;
• Exclusive Detroit Tigers/UT limited edition hat; and
• $5 donation to the UT General Scholarship Fund.
Tickets ranging from $20 to $38 are available for purchase at tigers.com/ut.