Touchdown Plunge  
---
UToledo President Gregory Postel celebrates getting dunked following the Rockets' first touchdown in Saturday's 71-3 victory over Texas Southern at Glass Bowl Stadium. The sideline dunking booth is among several additions to Toledo home games, with dunk booth guests taking the plunge every time the Rockets score a touchdown.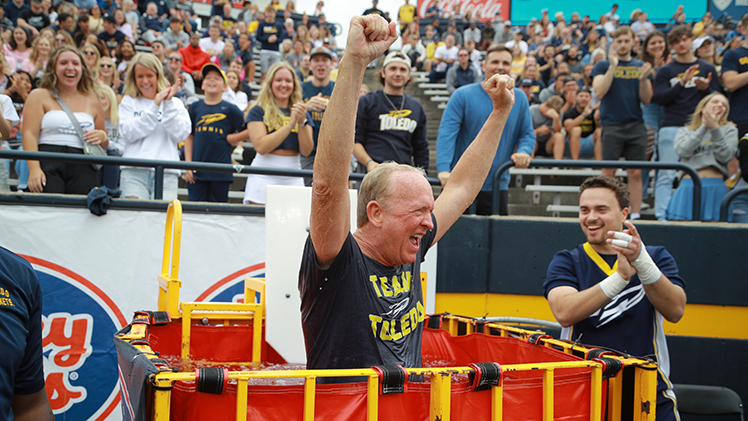 UToledo President Gregory Postel gives the thumbs up in the dunking booth shortly before being dunked in Saturday's home opener.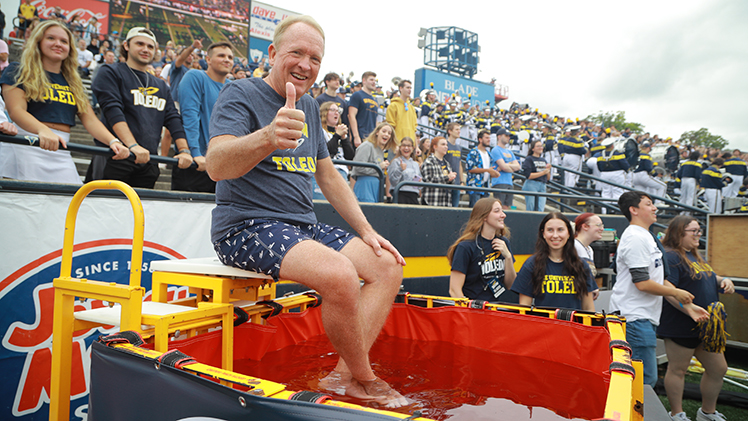 UToledo students cheer during the Rockets' game Texas Southern at Glass Bowl Stadium. There was a lot to cheer about in the home opener victory. The 71 points scored were the most by a Rocket team in 72 years and the third-most in a game in school history.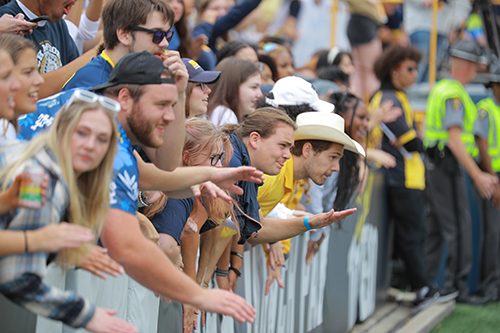 Among the major enhancements this year to the game-day experience for home football games is a new tailgating location closer to the stadium.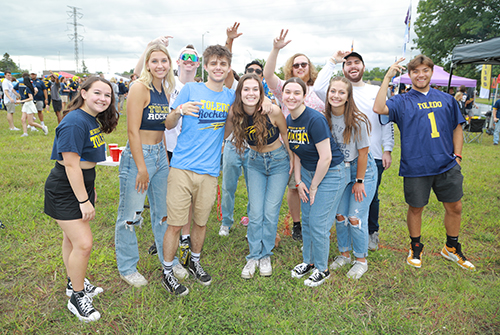 Click to access the login or register cheese