RSVP by Sept. 15 for University Women's Commission luncheon
---
The University Women's Commission will hold its 2017-18 membership luncheon Wednesday, Sept. 20, at noon in the Savage Arena Joe Grogan Room.
Members of the campus community are invited to join the University Women's Commission.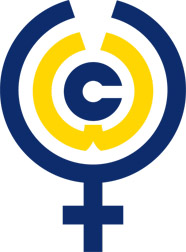 "Anyone can join our organization and help support scholarships for women at The University of Toledo," said Kelly Andrews, senior associate athletics director/senior woman administrator in Intercollegiate Athletics, who is chair of the commission. "All of our membership proceeds to scholarships, and we want to help as many deserving women at UT as possible."
Annual membership costs $25 for UT and Toledo community members, and $10 for students, and is tax-deductible.
Join or renew your membership at utoledo.edu/commissions/uwc.
Friday, Sept. 15, is the deadline to RSVP to taylor.knight2@rockets.utoledo.edu for the luncheon.
For more information, contact Andrews at kelly.andrews@utoledo.edu.