Women & Philanthropy awards two grants to College of Medicine
---
Women & Philanthropy, a volunteer organization that promotes The University of Toledo through grants to UT initiatives, has given 2018 grants in the amount of $69,348.44.
The first grant for $63,400 was awarded to the College of Medicine and Life Sciences to create the Women & Philanthropy Thrombosis and Hemostasis Research Center. This grant will address a significant gap in the University's ability to assess thrombosis in human patient and rodent samples.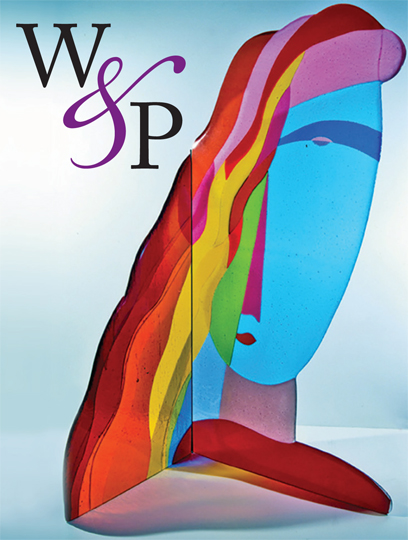 Scientists in the college are focusing on diseases that have significant mortality due to thrombotic complications and in projects surrounding cancer-induced thrombosis.
"The ability to find reliable diagnostic tests or markers that will accurately characterize the risk of developing a clot is vital," Marcy McMahon, chair of Women & Philanthropy, said. "While the scientists can do certain assays associated with assessing clotting, they do not have the necessary equipment to perform platelet aggregometry and complete blood counts."
The new equipment will have broad-ranging applications from autoimmune to metabolic disease. Investigators in multiple departments will be able to highlight the Thrombosis and Hemostasis Research Center in grant applications to organizations such as the National Institutes of Health and the National Science Foundation to help secure more research funding for investigators and The University of Toledo.
The second grant for $5,948.44 also went to the College of Medicine and Life Sciences to provide for photoscreening of infants and children at well-care visits.
The Spot Vision Screener to be utilized requires minimal patient cooperation, bypassing traditional screening methods. It will allow infants and toddlers to be screened, along with older children with significant developmental disabilities.
"This screening is important in order to reduce the risk of amblyopia, a condition that causes permanent vision impairment but is preventable if vision problems are recognized early," McMahon said.
Women & Philanthropy at The University of Toledo was chartered in 2006 and made its first award to UT in 2008. Through this giving circle, members of diverse backgrounds and interests work collaboratively to make positive, meaningful and immediate impacts at the University.
Women & Philanthropy has given a total of 19 grants totaling $493,687.44 to The University of Toledo during the past 10 years.
Applications for 2019 grants will be available in late fall.
Additional information about Women & Philanthropy is available at
utfoundation.org/give/women-philanthropy.