UTMC Introduces Epic Electronic Medical Record
---
The University of Toledo Medical Center recently launched a new electronic medical record, or EMR, system to help manage health information for patients in the hospital and outpatient clinics. The new EMR is used by more than 250 health systems nationwide and represents a major investment in the University's healthcare enterprise.
Epic offers hospital staff and physicians a singular chart to follow patients throughout multiple areas where they receive care at UTMC and from UT Physicians, including inpatient care, physician clinics, laboratories, radiology locations and other ambulatory facilities.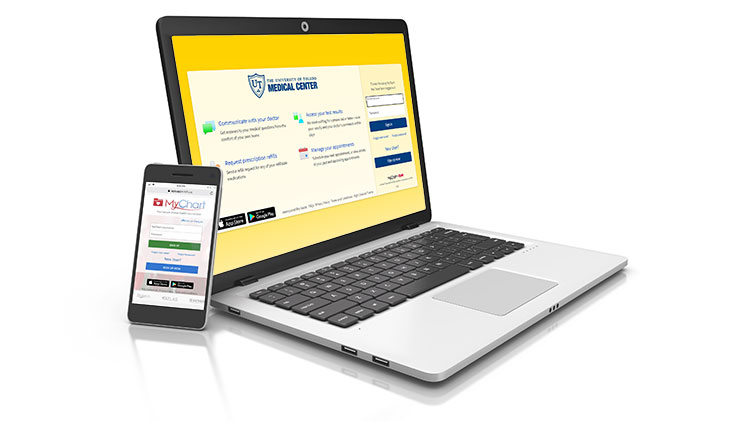 Epic also presents patients with an easy and convenient method to manage health information for themselves and their families with MyChart.
MyChart is the new patient portal connecting patients with UTMC and UToledo Physicians. Patients simply log in to their MyChart account via computer or cellphone. Through the portal, they can:
•  Send a message to their healthcare provider;
•  Pre-register for medical appointments;
•  Review their health history, including allergies and immunizations;
•  View test results;
•  Request medication refills;
•  View charges and insurance coverage and pay UTMC and UT Physicians bills; and,
•  Designate proxies to help manage their health information, or to help manage their child's or children's health information.
And through the portal, patients can connect their MyChart account at UTMC with MyChart accounts they may have with other providers.
UTMC and UT Physicians patients can activate their MyChart account online now, or talk with their provider next appointment. To learn more about using MyChart, visit  utmc.utoledo.edu/mychart.