UT to observe Constitution Day Sept. 17
---
The Program in Law and Social Thought and the Law and Social Thought Student Organization will host a panel discussion Wednesday, Sept. 17, to celebrate Constitution Day.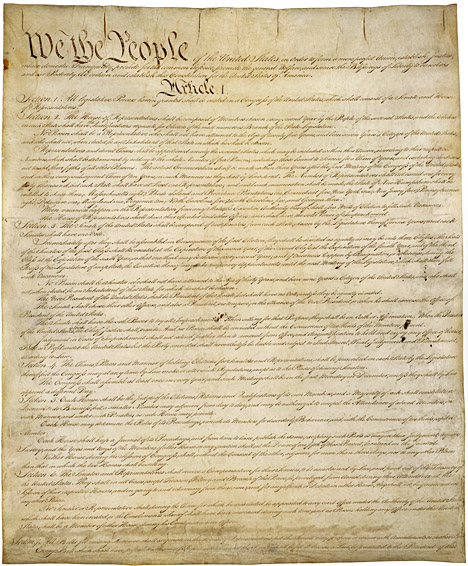 The discussion will be held in Snyder Memorial Building Room 3066 from 1 to 2 p.m. The panel will feature Rebecca Zietlow, professor in the UT Department of Law-Instruction, Dr. Sam Nelson, associate professor and chair of the UT Political Science Department, and Ken Sharp, UT law student.
They will talk about the Constitution, its relevance in today's society, and the problems we face with it, said Robert Worthington, a law and social thought major and secretary of the Law and Social Thought Student Organization.
"There is a reason that the Constitution is over 200 years old, and we should take the time, especially on Constitution Day, to figure out why," Worthington said.
There also will be a contest that is open to all UT students. Students must submit a paragraph explaining the biggest impact the Constitution has had on their lives. Responses can be submitted to Zac Shaffer, vice president of the Law & Social Thought Student Organization, at zackary.shaffer@rockets.utoledo.edu by 2 p.m. Tuesday, Sept. 16.
The winner will receive a $50 gift card to Starbucks.
Pizza and pop will be provided at the free event.
Constitution Day is annually observed in the United States to commemorate the formation and signing of the Constitution of the United States on Sept. 17, 1787.
For more information, contact Worthington at robert.worthington@rockets.utoledo.edu.