Staff member continues to build trust with bowling event
---
The sixth annual Build-A-Trust Bowl-A-Thon will take place Saturday, Sept. 29, at 11 a.m. at New Glass Bowl Lanes, 5133 Telegraph Road in Toledo.
The event is intended to bridge the gap between youths in the community and local men and women in uniform — police officers, firefighters and members of the military, according to George W. Hayes Jr., UT electrician and Toledo Bowling Senate junior coordinator.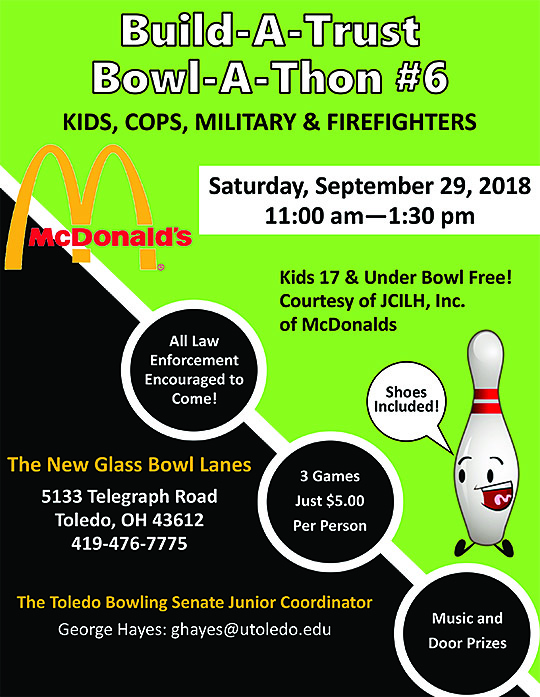 "I believe this event is a great way to bring together kids and cops in a fun atmosphere to bridge that gap and build that level of trust," Hayes said.
The cost to bowl three games is $5 per person, including shoes. Children ages 17 and younger bowl for free courtesy of JCILH Inc. of McDonald's in Toledo.
Music and door prizes also will be featured at the event, which is expected to bring in about 200 people.
Hayes is looking for someone to roll the first ball, an honor that went to the Toledo mayor last year.
For the sixth straight year, members of the UT Police Department will hit the lanes, and Hayes encourages all police, firefighters and military personnel to attend the bowl-a-thon.
"We must have fun in life and try to help each other," Hayes said, "because no one can do it all alone."
For more information, contact Hayes at george.hayes@utoledo.edu.