'The Relevant University' to air Sept. 25
---
Tune in to "The Relevant University" Tuesday, Sept. 25, at 7 p.m. on AM 760 WJR.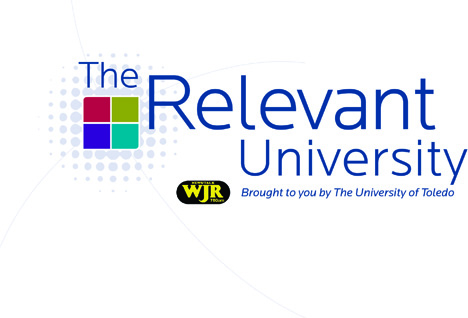 This month, Lawrence J. Burns, UT vice president for external affairs, explores the cutting-edge research led by the nation's colleges and universities that advances knowledge.
In this month's episode:
• Dr. James Sayer with the University of Michigan Transportation Research Institute shares the unique vehicle-to-vehicle wireless communications project under way in Ann Arbor to help make driving safer.
• The University of Toledo's Dr. Karen Bjorkman discusses the strong astronomy program that is advancing with a partnership with the new Discovery Channel Telescope.
• Dr. Judd Shellito with the Louisiana State University Health Science Center New Orleans talks about a new partnership in the state that teams colleges and health centers together to advance care.
• And Bob Geolas, CEO of the Research Triangle Park in North Carolina, provides information on the leading research business park that has long been a model for such collaborations.
The University and Detroit's WJR Radio produce the monthly, hourlong program that explores the critical role higher education plays in our world.
Listen at utoledo.edu/therelevantuniversity.