Day one of Inverness Intercollegiate canceled
---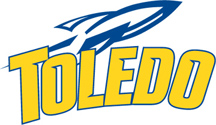 Monday's play at the 2011 Inverness Intercollegiate has been canceled due to heavy rains making the course unplayable.
Originally scheduled for 54 holes, the tournament now will consist of 18 holes to be played beginning at 9 a.m. Tuesday, Sept. 27.
This year's Inverness Intercollegiate field consists of 11 teams and is the first time the Rockets have hosted a tournament since the Ping Preview was played in the 2008-09 campaign.
The schools participating in this year's tournament are East Tennessee State, Florida, Kent State, Kentucky, Liberty, Michigan, Michigan State, Ohio State, Penn State, South Alabama and the Rockets.
Follow the event here.
Click to access the login or register cheese