Bowling fundraiser Sept. 29 for Yell & Tell
---
Hit the lanes with the UT electricians to raise funds for Yell & Tell: Stop Child Abuse Now Inc.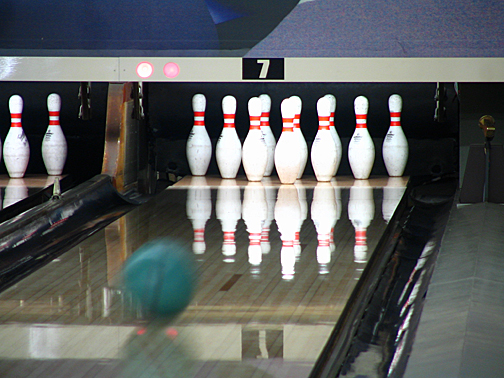 The fifth annual bowling fundraiser and silent auction will be held Saturday, Sept. 29, at noon at Interstate Lanes, 819 Lime City Road in Rossford.
Items up for bid include a sunset trip aboard a 25-foot sailboat on Maumee Bay good through summer 2013, a romantic getaway at the Belamere Suites Hotel in Perrysburg, car batteries, massage sessions and pizza certificates.
"We would like to top last year, so even if you don't bowl, come on out and support the cause," said George Hayes, UT journeyman electrician.
The event raised $3,000 in 2011 for Yell & Tell: Stop Child Abuse Now Inc., according to Hayes.
Pamela Crabtree, a retired UT business services officer, founded the nonprofit organization in 2003 to educate the community on ways to prevent, detect and report child abuse.
"Child abuse is reported every 10 seconds," Crabtree said. "Five to six children die each day as a result of child abuse or neglect in this country.
"With child maltreatment statistics increasing, the message to educate and protect our future, our most precious population — our children — must be proclaimed loudly and continuously," she said. "Your actions, by supporting Yell & Tell, exemplify your commitment to our children and to our future."
The cost to compete in the bowling tournament is $12 per person.
Register in advance on yelltell.org, or email yelltell@accesstoledo.com, or call Crabtree at 419.764.9302 or Hayes at 419.343.6988.