Juice House to host concert Sept. 27
---
Want an organic college life? Want to be a pioneer of this new social movement of UT?
Stop by "Juice Is in the Air" Tuesday, Sept. 27, from 7 to 8 p.m. on Centennial Mall.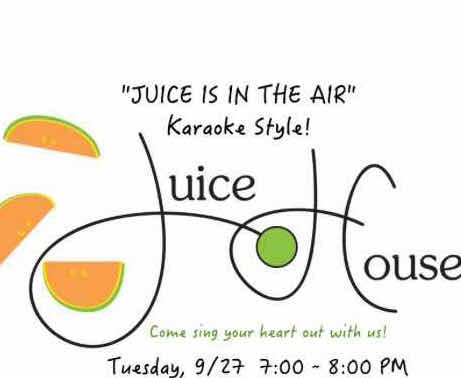 Sponsored by Juice House, the free, public event will include a backyard karaoke concert, snacks and conversation on living a healthy lifestyle.
Juice House was founded by University students and local community members who recognized the need for healthy living among college students on the UT campus.  
"Juice House is not only promoting juicing to help balance the current American diet, but also provides a new style of social gathering for the whole campus through a series of juice parties and clubs starting this semester," said Tiffany Richmond, a UT alumna and communications coordinator with Juice House, who is pursuing a PhD at Bowling Green State University.
"We promote organic food, healthy living, healthy relationships, and organic thinking to help students create and discover a fresh social life on campus."
For more information and future notifications, visit juicehouse.org.