Student Newscast, UT:10 News, Airing Fridays on WGTE TV
---
UT:10 News, UToledo's student-produced weekly newscast, has a new home on WGTE TV, Toledo's PBS network affiliate.
Beginning last week, WGTE is broadcasting the newscast at 6:30 p.m. Fridays followed by "Rocket Talk," a new 15-minute segment that highlights UToledo faculty experts. Faculty members will cover current events and popular topics in the media.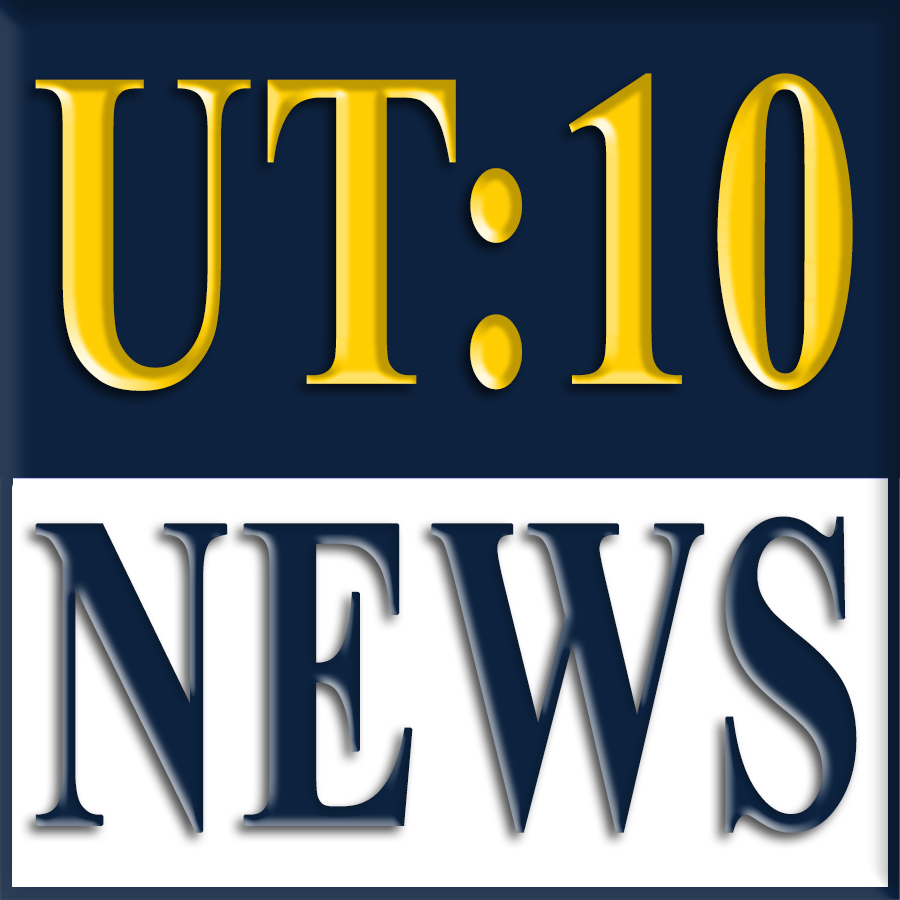 "Rocket Talk" 's first guest was Dr. M. Joel Voss, associate professor in the Department of Political Science and Public Administration, who spoke about ongoing events in Afghanistan. This Friday, Oct. 1, "Rocket Talk" will focus on gatekeeping and social media with Dr. Tasha Dunn, assistant professor of communication, and Josh Williamson, an experimental psychology Ph.D. student.
This new home for UT:10 News is an addition to the University's partnership with WGTE, which provides internship experiences for Department of Communication students.
"This partnership with WGTE will enhance UToledo's connection with the community," said Dr. Ben Myers, department chair. "Students will be able to showcase their talents, both behind the scenes and in front of the camera, to homes all throughout Northwest Ohio."
WGTE Public Media was founded as an educational institution, said Ray Miller, the station's director of content and creative services.
"Our mission is to provide content that is educational, informative and engaging to our community," Miller said. "The partnership with the UToledo Department of Communication allows us to acquire locally produced content that will provide viewers with current news and topical information through a unique viewpoint. In addition, students are empowered to produce quality broadcast programs that will assist them as they build their career."
Aside from expanding the footprint of the newscast, "Rocket Talk" provides a new informative source about current events to the greater community and strengthens awareness of UToledo expertise.
Myers, Jason Hibbs, assistant lecturer in the Department of Communication, and Kevin O'Korn, production studio coordinator, will assist students in all aspects of production including learning to be more accountable and aware of deadlines.
Tiara Medley, a junior studying media communication, said she is enjoying the opportunity to strengthen her broadcasting skills.
"When news stations review our resume and see this experience, they'll be impressed because our work is already out there and has been viewed," Medley said.
Caleb Gill, a senior studying media communication, is only in his second semester at UT:10 News but already is building his confidence in front of the camera with every newscast. As a sports reporter, anchor and producer, Gill said he is eager to expand his journalism and public speaking skills.
"I never wanted to be 'one-dimensional'," Gill said. "For my future, all these skills I have learned here at the University of Toledo will help me be able to work in a wide range of different areas within communication."