Students encouraged to pitch clean energy ideas for competition
---
This year, students from The University of Toledo will have their first opportunity to participate in the 2013 Ohio Clean Energy Challenge.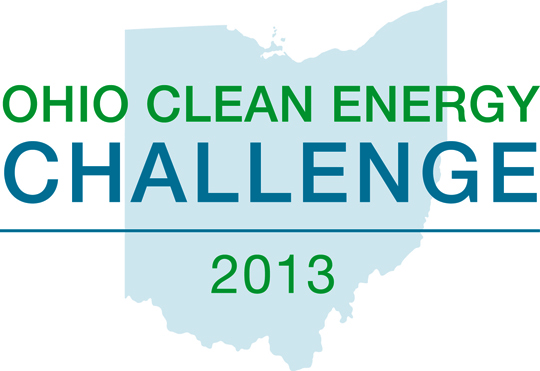 This is part of the U.S. Department of Energy National Clean Energy Business Plan Competition and is being administered in Ohio by the University Clean Energy Alliance of Ohio and NorTech.
This is the second year of the competition and the first year UT has been involved. Innovation Enterprises at UT (UTIE) is trying to build student interest in this competition and is involved with similar events — the UTIE Business Plan Competition and the Northwest Ohio Business Plan Competition.
Dr. Mike Heben, UT professor of physics and Wright Center of Innovation Endowed Chair in Photovoltaics, and Jessica Sattler, associate director for regional and economic engagement, want to see students show more interest each year and want to provide them with as much help as possible as they learn the process.
"This entrepreneurial culture is in the DNA of Toledo and The University of Toledo," Heben said. "We want the University to be a driver for the region. We want to bring partners together even if they're not part of the University."
Students from any major can submit their ideas for a clean energy technology and work with teams of other students and faculty members, as long as the teams are comprised of at least two people and 50 percent students. Cross-disciplinary teams are encouraged, so that teams have a wide variety of expertise.
"We're engaging the University's resources on the academic side and on the innovation side to find these ideas and to support the development of these ideas into business cases and, eventually, companies," Heben said.
Those with clean energy ideas must submit an intent to apply by Friday, Oct. 5, at uceao.org/challenge. This submission is solely to express interest; official applications are due Monday, Dec. 3.
Student teams will be judged in December, and semifinalists will continue to the Ohio Competition in January. Those who participate in the state competition will be paired with mentors in the Ohio Mentorship Program who will help them develop their ideas and grow as new entrepreneurs.
The top student team from Ohio will be awarded $10,000 and advance to the Midwest regional competition to compete for a $100,000 prize and a seat at the national competition. At the national competition, winners from the six regions will compete against one another for the grand prize of $100,000.
"As part of the package for the winning team, they get money and mentorship as well as recognition and exposure to venture capitalists and business leaders involved in the competition," Sattler said.
For more information, contact Sattler at jessica.sattler@utoledo.edu.