UTMC, Ernest Health announce plans for new inpatient rehabilitation hospital
---
Ernest Health Inc. and The University of Toledo plan to break ground this fall on a 40-bed, 49,000-square-foot inpatient rehabilitation hospital, which will be constructed and operated by Ernest Health and located on Health Science Campus.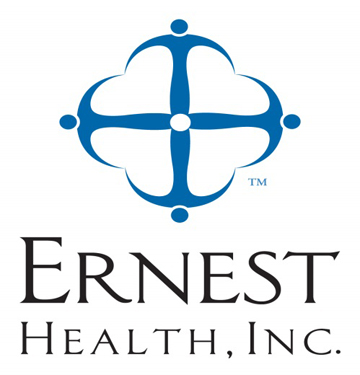 Expected to create about 120 health-care jobs, the new inpatient rehabilitation center will provide intensive physical rehabilitation services to patients recovering from strokes, brain and spinal cord injuries and other impairments as a result of injury or illness.
The hospital will provide training opportunities in affiliation with UTMC physicians through a physical medicine and rehabilitation residency program for students through clinical rotations for physical, occupational and speech therapy, as well as nursing.
"Affiliating with The University of Toledo Medical Center lends us immediate credibility as they have the highest of quality standards and recognize that our patient outcomes will enhance the services that they offer. The community wins as a result," said David Fuller, senior vice president of development with Ernest Health.
Ernest Health currently operates 19 post-acute care hospitals, including 12 rehabilitation hospitals that have consistently been recognized as being in the top 10 percent of inpatient rehabilitation hospitals nationwide for care that is patient-centered, effective, efficient and timely.
"As an academic medical center, UTMC physicians and therapists treat patients with the most complex rehabilitation needs in our region, and partnering with an organization with the expertise and resources of Ernest Health is the best way to expand that care and provide additional learning opportunities for UT's nationally recognized therapy educational programs," said Dr. Jeffrey P. Gold, chancellor and executive vice president of biosciences and health affairs, and dean of the College of Medicine and Life Sciences.
As part of the agreement between the two organizations, University Rehabilitation Hospital will manage operations of rehabilitative services currently offered through the medical center. Patients can expect continued University-quality, top-tier medical care and a seamless and uninterrupted transition in a new facility.
Toledo Mayor Mike Bell praised the collaboration: "We look forward to welcoming Ernest Health to Toledo. Their addition to the health and science corridor near The University of Toledo Health Science Campus will continue to strengthen the medical education opportunities offered to UT students and will help our city diversify our economy by providing jobs in the health-care industry."