Providing Career Guidance
---
The University of Toledo's John B. and Lillian E. Neff College of Business and Innovation hosted its Fall 2021 Job Fair on Thursday at John F. Savage Arena as well as online.
The five-hour event drew more than 550 business students and nearly 100 employers, including 3M, Amazon, Dana, Owens-Illinois, ProMedica, Marathon and Savage and Associates.
"We were thrilled to welcome students and employers back to campus for this fall's job fair," said Craig Turner, career advisor and employer relations for undergraduate programs. "After hosting multiple virtual-only fairs, we were ready to provide our Business Rockets with the opportunity to meet with employers face-to-face with physical resumes in hand."
The Fall 2021 Job Fair was sponsored by the College's Business Career Programs Office.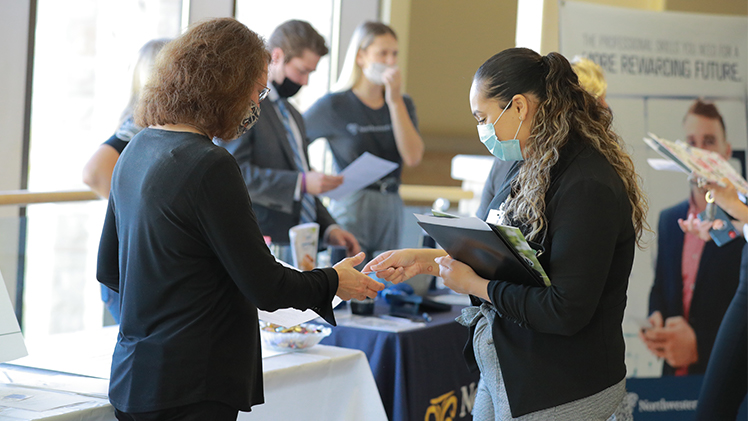 Click to access the login or register cheese