Ritter Planetarium offers autumnal fun, fright
---
Learn what can be seen this season in the night sky and scare up some Halloween educational entertainment at The University of Toledo's Ritter Planetarium this month.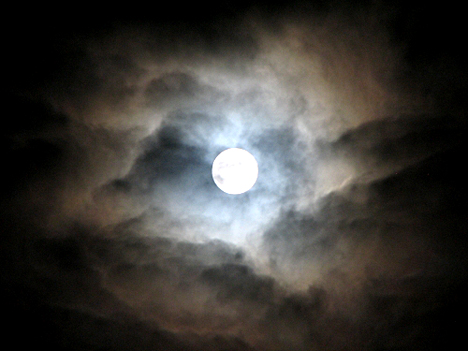 The October programs are:
The Fall Skies Over Toledo — Fridays, Oct. 8 and 15, at 7:30 p.m. Learn how to find the constellations that are visible from your backyard. This program also will explain how to tell the difference between a star and a planet, and it will share the latest news from NASA.
Horror Stories — Fridays, Oct. 22 and 29, at 7:30 p.m. "Horror Stories" will take a look at some of the classic terrifying tales and mythologies that various civilizations have associated with the stars.
The Moon Witch — Saturdays, Oct. 9, 15, 23 and 30, at 1 p.m. "The Moon Witch" is a fast-paced, entertaining and informative look at the Earth's satellite. This program will discuss why the moon appears larger when it's near the horizon, why it seems to follow you, and why it goes through phases.
Weather permitting, observing at the Brooks Observatory will be offered after the evening programs, and the planetarium's Sunspotter Telescope will be used to look at the brightest star in the solar system following Saturday programs.
Admission is $6 for adults, $5 for children 3 and older and senior citizens, and free for children 2 and younger.
For more information on the programs, contact Ritter Planetarium at 419.530.4037 or go to www.rpbo.utoledo.edu.