Renowned peace scholar to deliver fifth annual Gandhi Lecture
---
Though Mahatma Gandhi is often positively perceived as a paragon of pacifism, his views also can be considerably controversial when recalibrated to expand and deepen our understanding of violence and nonviolence.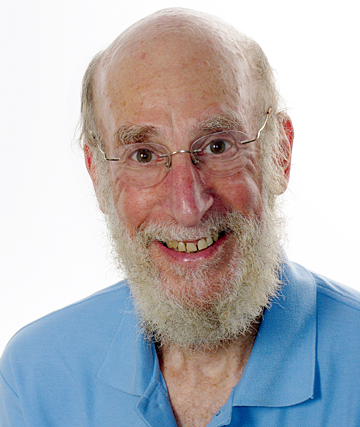 Dr. Douglas Allen, professor of philosophy at the University of Maine, will discuss this and many of the significant implications of Gandhi's philosophy for our contemporary notions of violence, nonviolence and the value of life during the fifth annual Gandhi Lecture for Peace and Nonviolence at The University of Toledo.
The event will take place at 7 p.m. Thursday, Oct. 13, in the Law Center Auditorium and will mark the University's observance of the International Day of Nonviolence and Gandhi's Oct. 2 birthday.
"I shall present a reformulated and applied Gandhi philosophy that challenges us to rethink our views on violence, nonviolence, war, peace, terrorism, injustice, class exploitation, racism, sexism and environmental destruction as well as the dominant paradigms that motivate them," Allen said.
"In desperately needed ways, an applied Gandhi philosophy challenges us to change our views of what really motivates human beings to be more productive and creative and what makes life worth living."
"Dr. Allen is often recognized as one of the world's leading scholars in the phenomenology of religion and the philosophy of Mahatma Gandhi," said Dr. Jamie Barlowe, associate dean of the College of Languages, Literature and Social Sciences, and professor in the Women's and Gender Studies and English departments.
"Allen also has been active in many civil rights and peace movements, as well as those that promote social and environmental justice," she added.
His visit to campus will coincide with the launching of his new book, Mahatma Gandhi (London, 2011), which will be available for purchase at the event.
The Gandhi Lecture Series is sponsored by the College of Languages, Literature and Social Sciences, and the Hindu Temple of Toledo.
For more information on the free, public event, contact Barlowe at 419.530.5507 or jamie.barlowe@utoledo.edu.